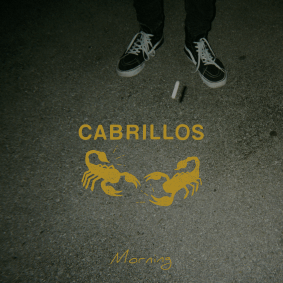 Cabrillos - Morning / Gimme
This September will see the launch of the Club Cabrillos with the 'Morning' EP, coming courtesy of LA duo Cabrillos.
Launched as a platform for the new collaborative guise of two prominent Los Angeles based producers and DJ's, Club Cabrillos will stand as a home for the pairs broad spectrum of sounds ranging from tough dance floor focused priductions through to more vocal led, crossover cuts. The pair have decided to keep their identities under wraps for now and let the music do the talking but suffice to say they've both individually been causing quite a stir in electronic music over the past few years, amassing tens of millions of streams on Spotify and playing hot spots like New York's Output, Razzmatazz, Barcelona, Air, Amsterdam and festivals across the globe.
'Morning' leads on the package with a weighty kick, organic percussion, bulbous bass tones and vacillating leads wandering amongst an amalgamation of infectious vocal licks and choppy hooks fuelling the infectious groove.
'Gimme' follows next, taking a direct dance floor approach this time with robust drums, murky synth tones and vocal cuts laying the foundation, before the focal point sees a bumpy square wave bass hook introduced to drive the composition.
Cabrillos' 'Morning' EP is out on Club Cabrillos 7th September 2018.
Tracklist:
1. Morning
2. Gimme