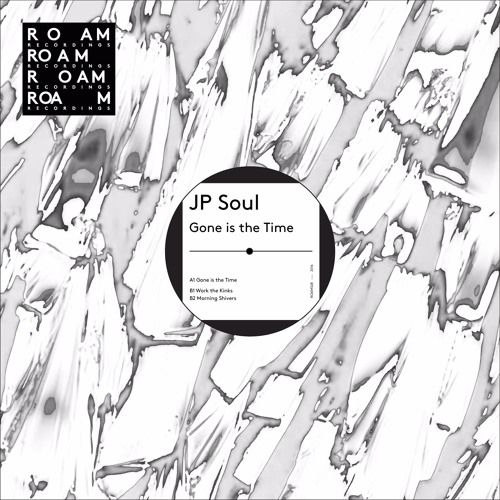 JP Soul - Gone is the Time
San Francisco's prolific JP Soul has amassed a quality-consistent catalog of compelling cuts, drawing equally upon his affinity for underground deep house, psychedelic disco, and analog acid.
He's been broadcasting these mainly through his acclaimed Roam Recordings imprint, a long-standing label whose first release (his own) came out 15 years ago.
The tradition continues with JP's latest, the three track Gone is the Time EP. It opens with the title track which is one of JP Soul's more uptempo tracks. It features a pulsating bass pattern under a series of blasting synth effects and retro-style vocal phrases. The steady drum beats and dramatic chord rises aim this one squarely towards the boogie zone. "Work the Kinks" then captivates with its acidic bass line and ominous pad-scapes, never compromising the heavy helping of electro-funk that is the track's foundation.
The EP is rounded out by "Morning Shivers", embracing JP's love of lowered tempos and dreamy, melodic phrases. The interplay of the bass and the layers of keys creates a warm, full sound that will create dance floor delight when played in the early morning hours.
Label and Artist Links:
www.roamrecordings.com
www.soundcloud.com/jpsoul