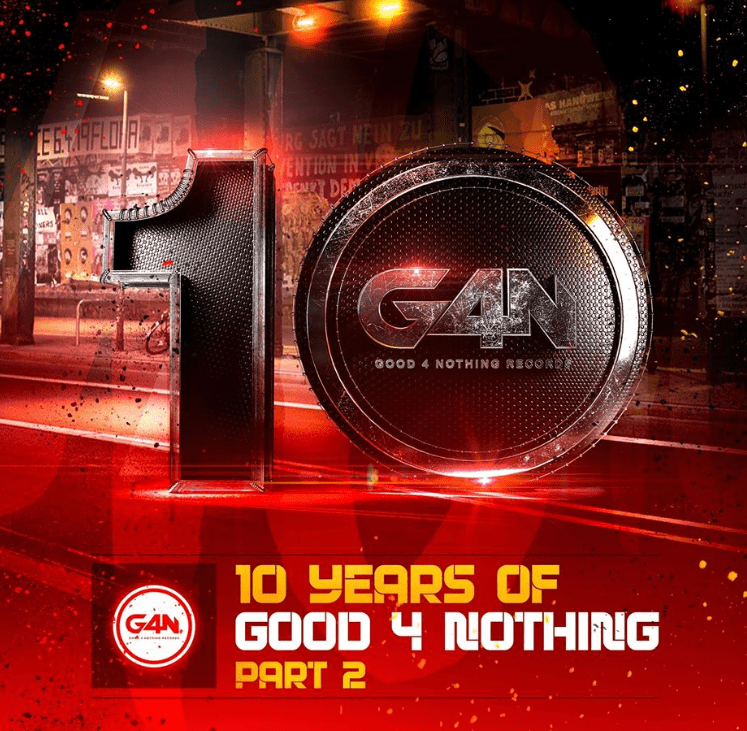 Good 4 Nothing Release Part 2 of Their 10 Years Compilation
The second part of Good 4 Nothing's 10 years compilation is about to drop; comprising of yet more cut-throat selections, spearheaded by its head honcho DJ Complex, it once again underpins why the imprint has continued to release music for over a decade. However, this time they invite more sections of their roster into the mix and each artist unleashes yet more sonic cuts for the label's catalogue. From the dominating sounds of newcomer Gino, to the unforgiving dancefloor prowess of DJ Complex, the album's second offering is a walk-through of what the label has delivered over the past ten years. It also goes on to prove that it's sure to be here for another ten more years too.
Beginning the album is '5 Percent' from Complex himself, given a dirty twist by Gino, a name which has taken over following months of hard work in the studio. Following in his footsteps is Filthy Habits with 'Sanctuary', providing a cut which is just as full-frontal. The jagged edges of 'Drug Money' from The Force continues the assault, whilst Metalwork's 'Lost Days' bares its teeth with just as much aggression. Complex's 'Night Time' and label manager DJ Twista's 'Brand New' then demonstrates how the label has remained at the top of its game.
Meanwhile, Jack the Ripper, a frequent guest on Good 4 Nothing, isn't afraid to go for the jugular with 'Deep Anger'. Complex returns with 'Humanoids', whilst Prestige's 'Voodoo Man' and Solix's 'Murdered' remains at the high standard pedalled by the album's first segment. 'Falling' from Danger, Maze from 'Sour Face' and multi-genre producer Stenchman's 'Dolphin Friendly' bring the album to its penultimate part of its track list. Then finally, 2N's 'The Facts' and Stranger's 'Nightlife' draws the LP on its final chapter. It leaves a lasting taste, one which will lead you to wanting more from the label. Something they're sure to deliver for 2020, which is marked to be another huge year for Good 4 Nothing.