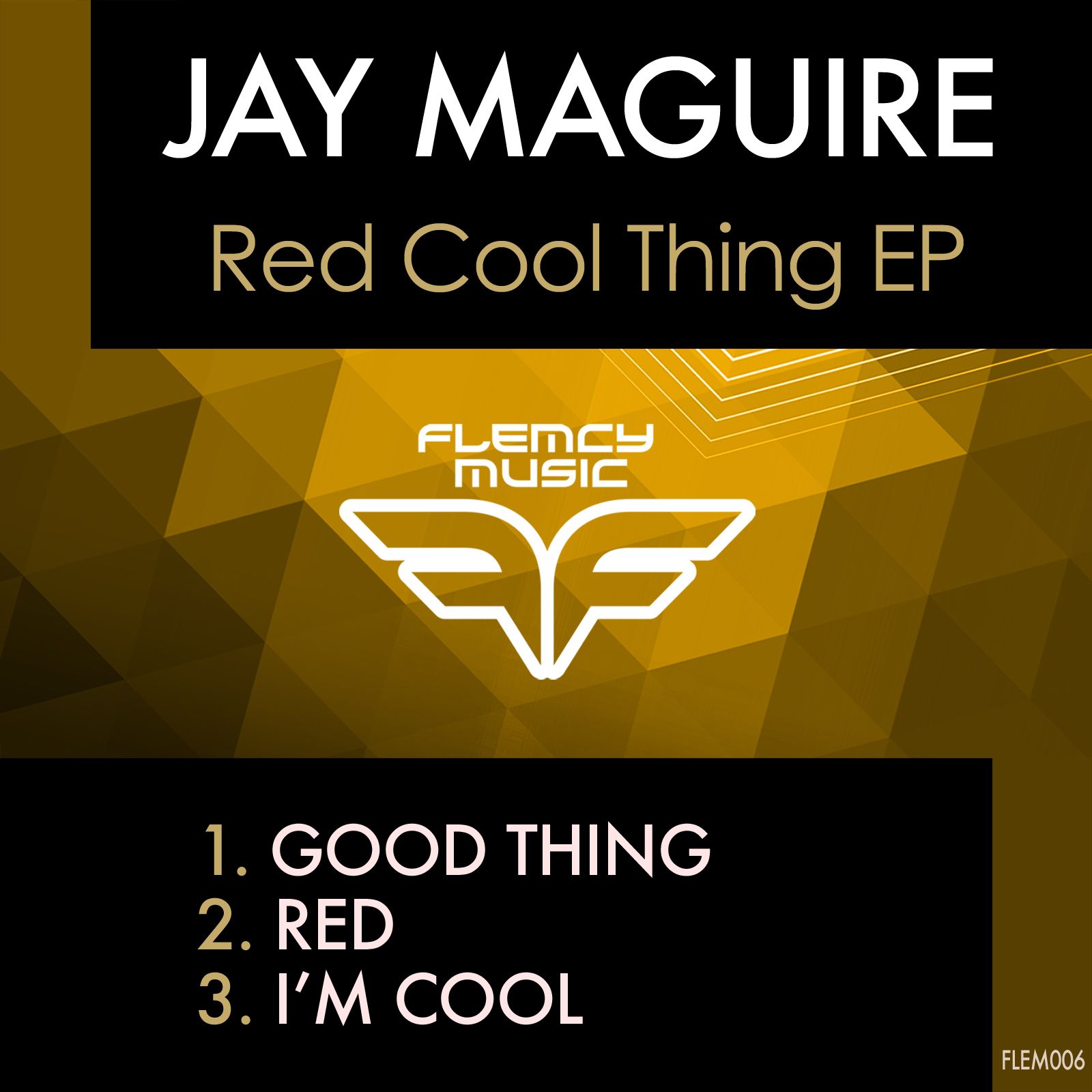 Jay Maguire - Good Red Cool EP
Since trading the sunny beaches of his native Sydney for the hustle and bustle of London, Jay Maguire has been rapidly climbing the Dance music ladder. His bold decision to move continents has certainly paid off, with Jay now producing some of the scene's finest Techno, Tech and Progressive House records. As well as spending a vast amount of time in the studio perfecting his sound and regularly playing at some of the world's top clubs, Jay is the talent behind the in demand radio show 'Deep House Tech House & Techno Weekly Show', which has gained an impressive worldwide fan base – an accomplishment difficult to achieve for many aspiring DJs and producers.
Jay's latest offering is 'Red Cool Thing EP', a three-track EP that perfectly showcases the production skills of this multi-talented artist. The lead single of the EP is 'Good Thing' – a Deep House thriller filled with lush pads and mesmerising chords, a perfect track for any supporting DJ set. Following 'Good Thing' is 'Red', a Progressive hit sure to rock any dance floor worldwide. Bringing up the rear is the 303 acid influenced 'I'm Cool', with this House production set to make huge waves in the upcoming months.
JP Lantieri jumped at the chance to sign 'Red Cool Thing EP' to his emerging imprint Flemcy Music. The EP will see Jay make his debut on the London based label and he will be joining artists such as: Mystik Vybe, JunoJuno and Andrew Consoli on the Flemcy's ever growing roster. You can now grab your copy of 'Red Cool Thing' exclusively on Traxsource.
Available on Traxsource
http://www.traxsource.com/title/591575/good-red-cool
Jay Maguire Online
https://www.facebook.com/producerjaymaguire
https://twitter.com/djaymaguire
https://soundcloud.com/jaymaguire-1
https://www.youtube.com/user/jacobpmaguire/videos
Flemcy Music Online
http://flemcymusic.com
https://www.facebook.com/flemcymusic
https://twitter.com/flemcymusic
https://soundcloud.com/flemcymusic