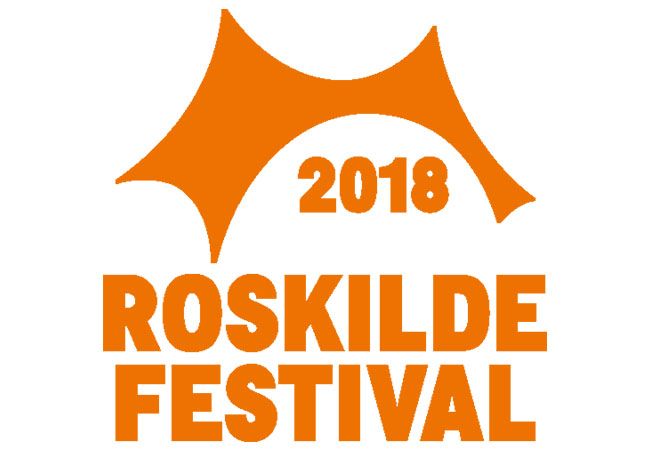 Gorillaz, Stormzy, David Byrne, Fleet Foxes & More For Roskilde 2018
Damon Albarn returns to Roskilde Festival with Gorillaz and legend David Byrne visits the Danish festival for the first time in more than 20 years. Other new acts include Stormzy, Fleet Foxes, First Aid Kit, Chelsea Wolfe and Slaves. Tickets for the non-profit bash are now on sale, and more acts will be announced soon.
11 new acts have been added to the Roskilde Festival 2017 line-up that already includes acts such as Bruno Mars, Vince Staples and Mogwai.
With artists from all over the world representing all sorts of styles, today's announcement reflects the diversity the non-profit festival has been known for since 1971.
The great Gorillaz and guests
Gorillaz are back at Roskilde Festival and ready to take over the festival's iconic Orange Stage with a spectacular show full of guest stars.
With hits such as 'Feel Good Inc', 'Rhinestone Eyes', 'Clint Eastwood', 'Kids With Guns', 'On Melancholy Hill', 'Stylo' and 'Saturnz Barz' from this year's 'Humanz', fans can look forward to an overwhelming show with crazy animations and visuals.
Damon Albarn is an old friend of the festival, playing with Blur in 1992 and in later years with diverse and colourful projects such as Africa Express and the Orchestra of Syrian Musicians. Time will tell whether his stage manager will have to carry him off stage again as was the case after the triumphant Roskilde show with Africa Express in 2015 led him to keep playing way past curfew.
A legend returns
Having first played Roskilde Festival in 1979 with Talking Heads, legendary artist David Byrne returns to Roskilde Festival for the first time since 1997. The constantly curious globetrotter will play highlights from both his colourful solo career as well as hits from the Talking Heads back catalogue. A perfectionist by nature, Byrne will deliver a choreographed show unlike anything else out there.
The new king of grime, Stormzy, returns to Roskilde Festival bigger than ever before. Fans of folk-pop and gorgeous harmonies, meanwhile, will have plenty to look forward to with American quintet Fleet Foxes and Swedish duo First Aid Kit.
Festival-goers more into the darker or more hard-hitting acts can expect great things from Clutch, Scour, Slaves and Chelsea Wolfe.
Head of Programme Anders Wahrén says:
"Both Gorillaz and David Byrne embody the spirit of Roskilde Festival's music profile. They're both exceptionally curious and open-minded, always on the lookout for new things to explore and incorporate in their music. We're thrilled to have them as part of the same line-up combined with younger acts like Stormzy and First Aid Kit."
These 11 acts have been announced for Roskilde Festival 2018 today:
GORILLAZ
DAVID BYRNE
FIRST AID KIT
FLEET FOXES
STORMZY
CHELSEA WOLFE
CLUTCH
KAKKMADDAFAKKA
OMNI
SCOUR
SLAVES