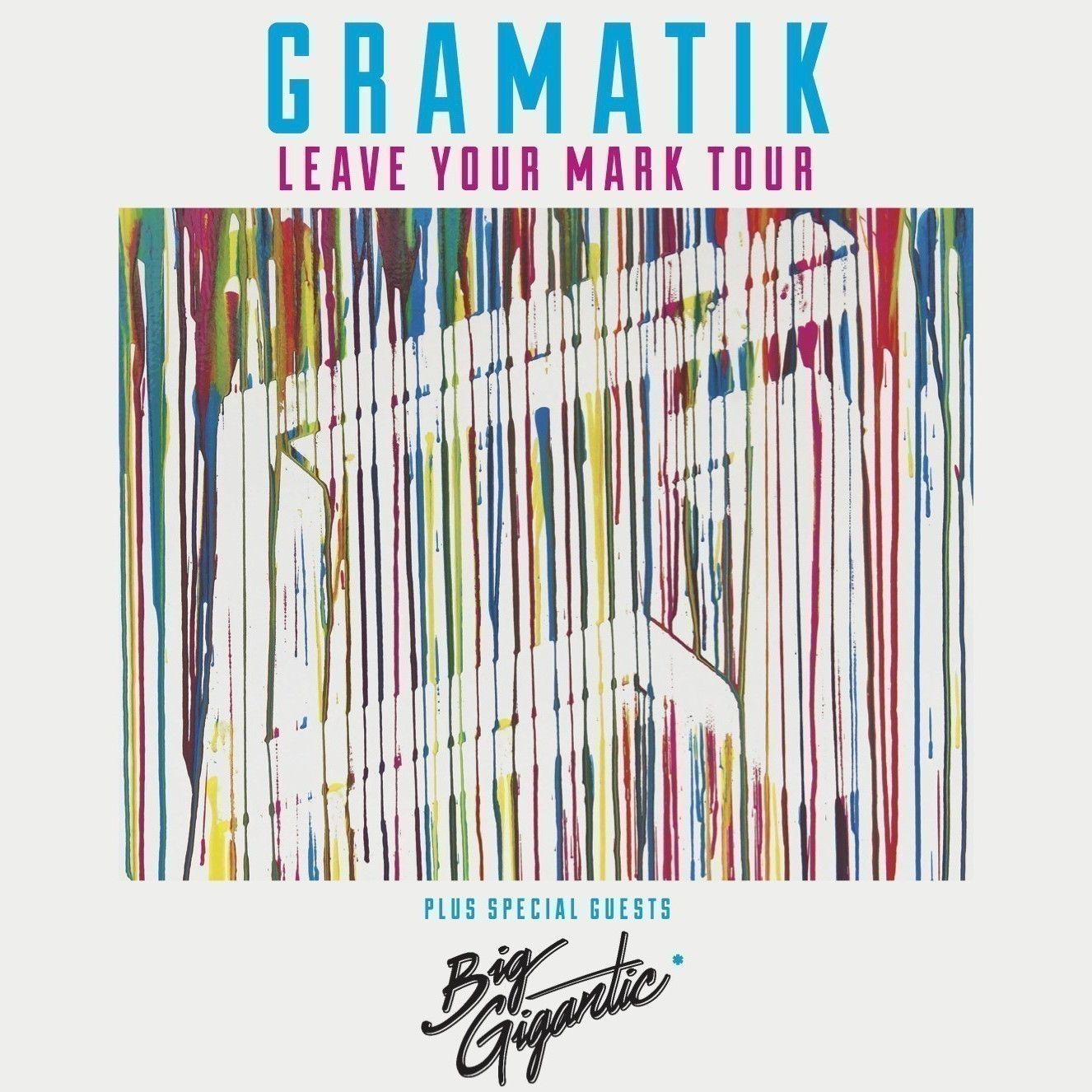 GRAMATIK SETS SIGHTS ON BIGGEST UK RUN OF SHOWS
2014 has been a landmark year for Lowtemp label head Gramatik. From the release of his seminal album 'The Age Of Reason' to selling out some of the most prominent venues in the world, including the esteemed L'Olympia Paris, Denis Jasarevic has left a distinct imprint like never before this year.

To round it off, the aptly named 'Leave Your Mark' tour has been the crowning accomplishment to this stunning run. Going from coast to coast in the US, and up and down across Europe, it now draws to a close with four huge shows in the UK. Starting off at King Tut's Wah Wah in Glasgow on December 10th, and going back-to-back in Manchester, Bristol and London, from there – Gramatik and his Lowtemp label mates will be bringing the much applauded show to their biggest British venues to date – with an extra special performance from Big Gigantic at The Forum in London!
Grab tickets here: www.gramatik.net/ 

Another such guest is the latest addition to the label, Andrew Block. Sounding straight out the 1960s funk and soul scene, 'You Can Only Go Up From Here' from the man himself comes as a refreshing revival of a by-gone era. Recorded in the heart of New Orleans, it is a product of its surroundings, with the city's musical roots clearly influencing the sounds and textures used within the album. Have a listen to Andrew Block's stunning album here:


Since moving to New Orleans, Block has made a name for himself through performing and collaborating with some of the best musicians the city has to offer, including Terrance Higgins, Ivan Neville, George Porter Jr., Stanton Moore and Big Sam Williams, to name but a few. It is now with this amazing debut that his talent as a guitarist and songwriter shines through on Gramatik's trailblazing label that celebrates all in funk, soul, electronica and more. Keep tabs on all things Gramatik and Lowtemp via the links below!
UK Tour Dates:
10/12: King Tut's Wah Wah Hut – Glasgow, Scotland – LAST FEW REMAINING TICKETS!
11/12: Manchester Club Academy – Manchester, England
12/12: Thekla – Bristol, England – LAST FEW REMAINING TICKETS!
13/12: The Forum – London, England