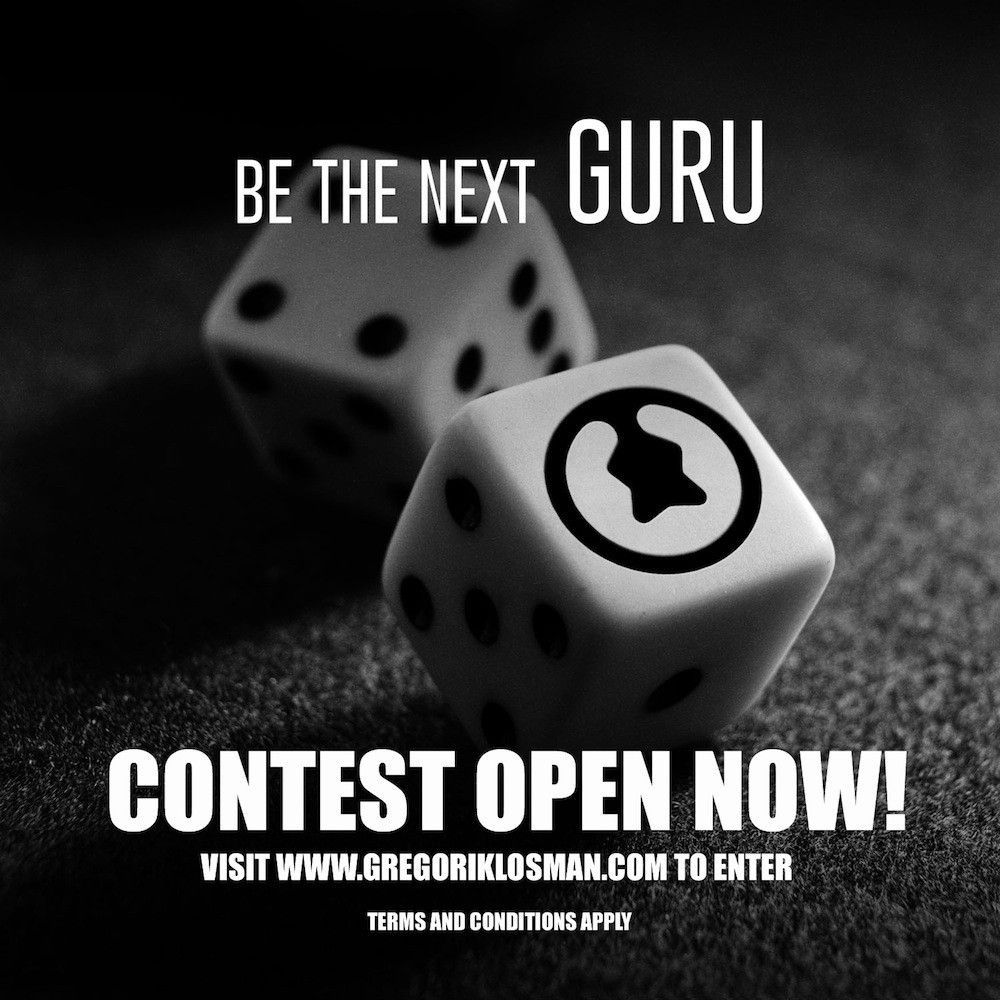 Gregori Klosman announces 'Are you the next Guru?' Competition
To mark the release of 'Where's My Money' on 7th April, and the grand opening of his new studio, Gregori Klosman has announced a new exciting competition.
Titled, 'Be The Next Guru', Gregori has invited producers to submit their very best original tracks, with the winning entry released on his Guru Recordings Imprint.
Contestants are invited to enter via Gregori's website from 04.04.14 – 05.05.14 and the overall winner will receive a day in the studio with Gregori and a single release on Guru. Runners up prizes include a Samsung Galaxy Tablet and a limited collectable edition replica of the coin from the 'Where's my money?' Artwork.
Gregori Klosman is really starting to make a name for himself. With a brand new, purpose-built, 8 studio creative hub in Paris, Klosman is one to watch in 2014.
His stunning complex features 8 studios in total with Gregori's taking centre stage. He will be joined by the likes of Tony Romera, Tristan Garner, Ravenkis and Guillaume Gautier, who are all confirmed to become esteemed residents of the studio complex. Currently working hard on new material alongside all his friends, the musical output is sure to be huge, and now could include a track from you…
Go to www.gregoriklosman.com to enter…
For more information on Gregori Klosmann see below:
http://www.gregoriklosman.com/
https://www.facebook.com/GregoriKlosman
https://soundcloud.com/gregoriklosman
For more information on Guru see below:
https://www.facebook.com/GuruRecordings
https://soundcloud.com/guru_recordings