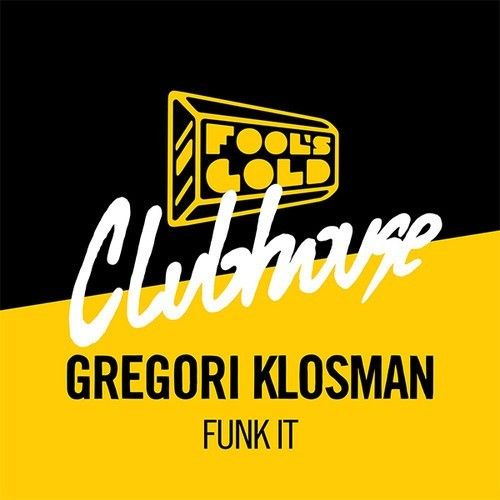 Gregori Klosman – Funk It
Gregori Klosman presents 'Funk It' as his latest release, out now as a free download on Fool's Gold.

The latest speaker blaster in the Fool's Gold Clubhouse series is the gloriously fun, synth-stuffed party workout 'Funk It,' from Parisian club master Gregori Klosman. Groovy and unpredictable, 'Funk It' wiggles where others are content to merely pound away, bringing a much needed dose of surprise to dancefloors worldwide.

Gregori Klosmann is really starting to make a name for himself. With an epic touring schedule that has spanned the Globe, including huge sets at Tomorrowworld (US) and Tomorrowland (BE) in 2013, as well as a residency at Pacha (IBIZA) with the Dirty Dutch crew. He's created remixes for David Guetta, Lady Gaga and Avicci as well as generating support from some massive names such as Erik Morillo, Steve Angello, Afrojack, Tiesto and Chuckie. Klosmann is one to watch in 2014.
For more information on Gregori Klosmann see below:
http://www.gregoriklosman.com/
https://www.facebook.com/GregoriKlosman
https://soundcloud.com/gregoriklosman
For more information on Fool's Gold see below:
http://www.foolsgoldrecs.com/
https://www.facebook.com/foolsgoldrecords