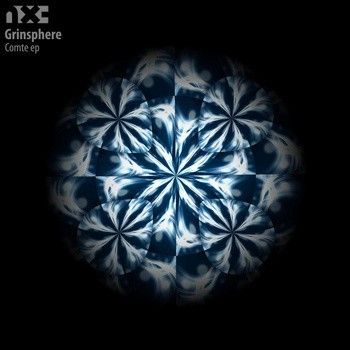 GrinSPhere – Comte EP
The fifth release on NXT recordings is a deliciously moody work called Comte EP, by Madrid based artist GrinSPhere.
Consisting of four tracks, the EP transfers the listener into the world of ethereal suspense and afterdark fantasies. This is techno, but this is spiritual techno with haunting melodies, mysterious echoes and themes evolving on the verge of hallucinations.

The opening number, Nunuc, reminds of a soundtrack to an otherworldly arcade game. Charmingly repetitive, it serves as a prologue to a darker captivating story that is yet to unfold.
Aurium starts on an equally cheerful tone, but further develops into a shadier and more intense piece, steadily building up the tension.
However, it's Comte when the single reaches its climax: the enchanting track of quite a complex structure where chirping bells together with a high-strung bassline create the vibe of adventurous unrest.
The last piece, Transitions Souls, displays the most shadowy aspect of GrinSPhere 's sound somber shaman techno loaded with an exalted chant.