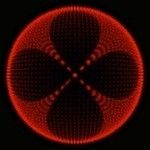 Mark Rogan – Chemical Imbalance/Derealization
Labrynth prep the next release in their inimitable catalogue with two solid slabs of abrasive, driving and percussive techno from one of Belfast's most accomplished producers, sound designers and DJs, Mark Rogan.
Born and raised in North Belfast, Rogan was exposed to and instilled with a passion for music from an early age, throwing himself into record buying, which later led to a serious dedication to the study of music production. Now armed with this technical knowledge and grounding in music theory, Mark continues to lay down a growing discography of industrial-strength cuts on labels as wide-ranging as Paul Mac's Sula Muse Recordings ("Aurora", "Black Hole"), Chris Cowie's Bellboy Records ("Subline EP"), DSNT, Naked Lunch, Triple Recordings and more…
The arrival of the Chemical Imbalance/ Derealization EP adds even more weight to Mark's continuing trail of on-point productions. Sitting alongside previous releases from Myler, Inigo Kennedy, Samuli Kemppi, Sunil Sharpe, and James Ruskin, Rogan's EP, sees the producer plunge into even darker, hypnotic waters as the A-side engulfs the listener with waterlogged sub-bass, and careers through arcane, genre-bending techno. The B-side staggers around the crispest of hi-hats and off-kilter beats, lunging forth into a sweltering and disorientatingly dark techno journey. This is a pair of cuts strong enough to take the paint off your mother's car. You've been warned!!!