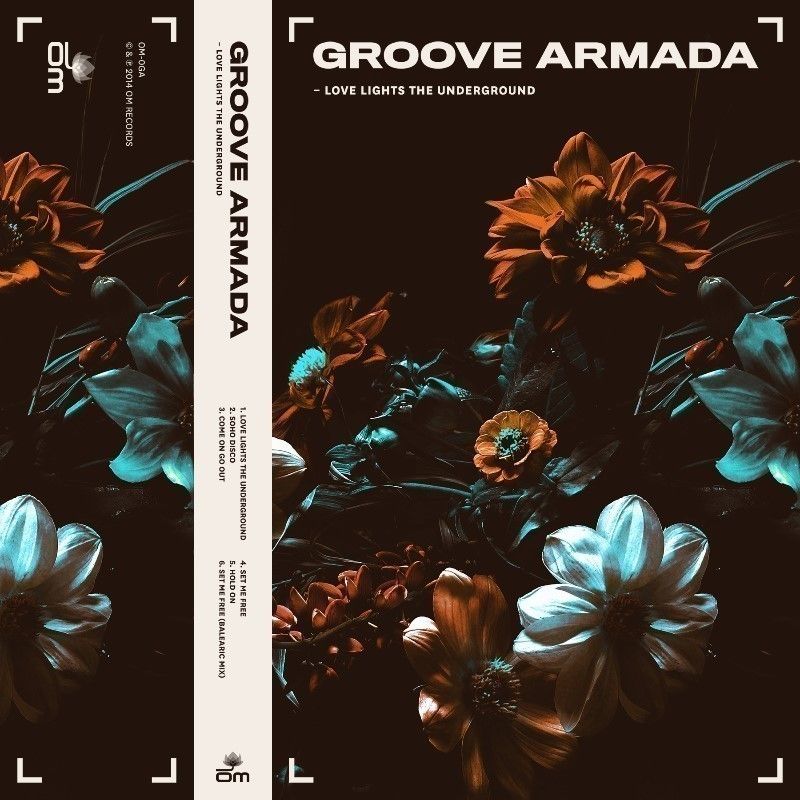 GROOVE ARMADA – Love Lights the Underground
Electronic music pioneers Groove Armada return to the dance-floor with their new six-track EP 'Love Lights the Underground' on Om Records.
Fans of their classic DJ sets around the globe will be pleased to hear the rumbling bass lines and heady underground vocals soaring across foot stompers like the title track and the smashing 'Soho Disco' (destined to keep dance floors moving) and the deep moody slow building monster 'Come On Go Out'.
Lets not forget 'Hold On', quite possibly the heaviest funkdafied tune of the bunch. Closing out the EP is the highly sought after Balearic Mix of 'Set Me Free'; a deep house remix of the original that takes the track to higher heights by adding a vocal hook. Keep an eye on www.om-records.com for new remixes from the EP coming this fall.