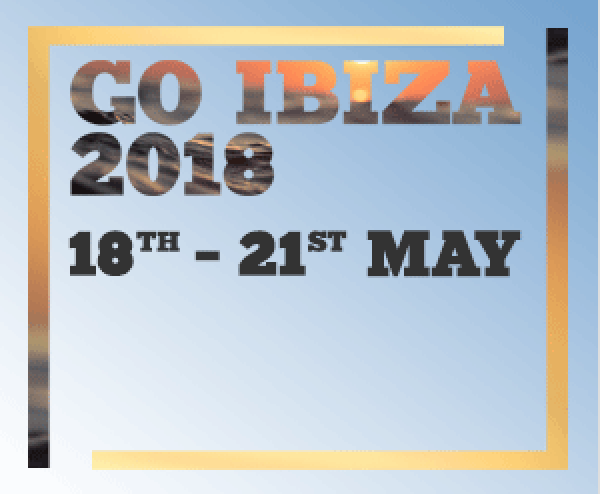 Groove Odyssey announce their Ibiza 2018 plans!
After last year's amazing launch, we are super excited to give you the second edition of Go Ibiza, as we fly back to the magical island with another four day long weekender from Friday 18th May to Monday 21st May 2018.
We will be returning home to The Beach Star Studio and Apartments located in San Antonio Bay next to Punta Xinxo beach, with another world class line up of artistes.
The hotel has a contemporary feel so you can get your groove on during the day with four pool parties. We will also host three boat parties and club nights with only the highest standard of quality music we all love. from soulful, deep uplifting house, fused with disco, soul, rare groove, funk and boogie classics all the way.
WHEN BOOKING YOUR FLIGHTS: Remember check in to your hotel Friday 18th May 2018 and check out on Tuesday 22nd May 2018
Entry to the pool parties and club events are free to all inclusive or day pass holders, boat parties are chargeable.
To make sure you enjoy the sophisticated sounds around the pool every day, we have teamed up with Void Acoustics one of the best in achieving a true blend of sonic excellence to guarantee the very best in sound around the spacious pool area and beyond. We have also made it easier for you to enjoy your long weekend by adding the luxury of an all-inclusive deal which will include breakfast, lunch and dinner together with alcohol and soft drinks.
• 4 days all inclusive accommodation
• Over 30 artist
• Pool parties
• Night club events
• Boat parties
• Free club transfers
• Accommodation Includes food/soft drinks and alcohol
• Single, double or triple occupancy available
• Secure your place now with £100 deposit
• WHEN BOOKING YOUR FLIGHTS:
Remember you check in to your hotel on Friday 18th May and check out on Tuesday 22nd May
• ACCOMMODATION AVAILABLE AT THE FOLLOWING HOTEL'S:
– Beach Star – Sold out in 4days
– Sol House – Limited rooms available.
– The Fiesta Milord – Limited rooms available.
– Riviera Hotel – Limited rooms available.
Full info www.grooveodyssey.com
Add these links Adam
Booking page: http://grooveodyssey.com/index.php/book-now
Facebook event page: https://www.facebook.com/events/248362339015807/?active_tab=discussion&_…