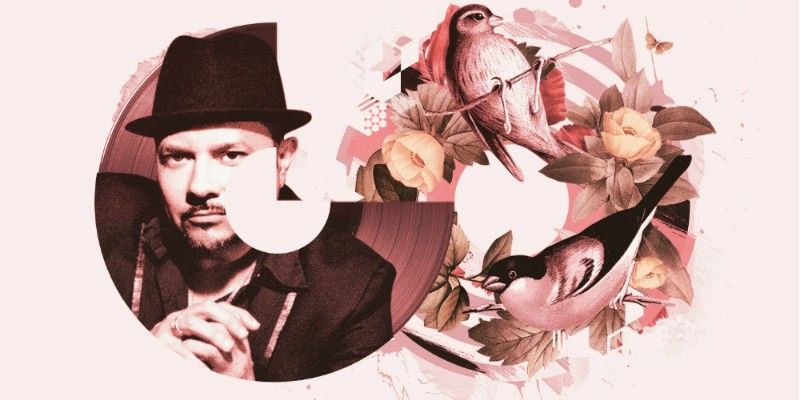 Groove Odyssey: Louie Vega
Groove Odyssey makes a welcome return to London's clubland, with a series of events at Ministry Of Sound, beginning with a series launch on Easter Bank Holiday
Headlining The Box will be the undisputed heavyweight of soulful house music, Louie Vega, stacked with hot music from Miami WMC and his Elements Of Life/Vega Records releases. Constantly reinventing himself, Louie has crafted some of the most innovative singles in dance music history, "The Nervous Track", "It's Alright (I Feel It)" and "I Can't Get No Sleep", kick started genres like soulful house, "Beautiful People", "I Get Lifted" and revitalised the careers of legends like Roy Ayers, George Benson and Tito Puente with his Masters At Work partnership with Kenny 'Dope' Gonzalez and the amazing singer, India. On the decks he defiantly mixes everything he can find – house, hip-hop, funk, disco, Latin, African and jazz – into a universal groove that defines how we enjoy dance music.
As part of Masters At Work, the legendary NYC DJ & Production duo of Louie Vega and Kenny 'Dope" Gonzalez, Louie has shepherded dance music down new paths with an inventive production style and imaginative feel for different musical forms. The two native New Yorkers have amassed an overwhelming body of work, one that includes hundreds of original productions, remixes and side projects, redefining the way we think of music in clubs.
Joining Louie in The Box is the UK's premier producer & DJ, Atjazz, known for original albums "That Something", "Labfunk" and "Labresults", which established him as a distinct and inspirational voice on the UK house music scene. A prolific remixer, Atjazz has reworked songs for artists such as Zed Bias, Jazzanova, Bob Sinclar, Nitin Sawhney & Omar, and continues to run his Atjazz label. Groove Odyssey residents Boby & Steve are also on the decks in main room.
The 103 will be in full swing with classic house gems fired up by West London's original Restless Soul giant, Phil Asher, joining original Ministry Of Sound residents CJ Mackintosh, Kane FM's Jazzy M, plus Martin Lodge and Sol Brown.
The Baby Box delivers a bubblin' room of 80s & 90s soul, r&b and boogie classics headlined by Urban Essentials main man, DJ Bigger, Ronnie Herel and Lloyd Life whilst in The Loft, leading radio station Housefm.Net DJs play the best in deep house sounds
The Box Soulfull and Deep House
*Louie Vega
*Atjazz
*Bobby & Steve
Room 103 Classic House
*CJ Mackintosh
*Phil Asher
*Jazzy M
*Martin Lodge
*Sol Brown
Baby Box 80's, 90's, Soul, Funk and RnB
*DJ Bigger
*Ronnie Herel
*David Bailey
*Sammy Sam
*Lloyd Life
The loft Hosted by housefm.net
*Kev Chase
*Joel S & Panther
*Ted Lawrence
*Steve Harrington
*Richie Smooth
*Bumping sugarspoon & DJ Timez
TICKET INFORMATION:
EARLY BIRD:
£15 – £22 + bf
MEMBERS
£15 – £18.00
VIP FAST TRACK INQUIRES
PLEASE CONTACT MINISTRY OF SOUND: For table service in the newly refurbished VIP area overlooking the Box and 103 please contact our VIP hostess on [email protected].
ONLINE TICKETS:
www.grooveodyssey.com
www.ministryofsound/tickets
www.residentadvisor.net
TICKET OUTLETS:
NORTH:
KRICOSS (HARINGEY) 0208 800 7528
EAST:
ZEE & CO (BOW) 0208 983 3383
ZEE & CO (ILFORD) 0208 514 1617
SOUTH:
EMPORIUM (PECKHAM) 0207 3589920
DNR RECORDS (CROYDON) 0208 4069905
MORE INFO
TEL – 07791 073 201