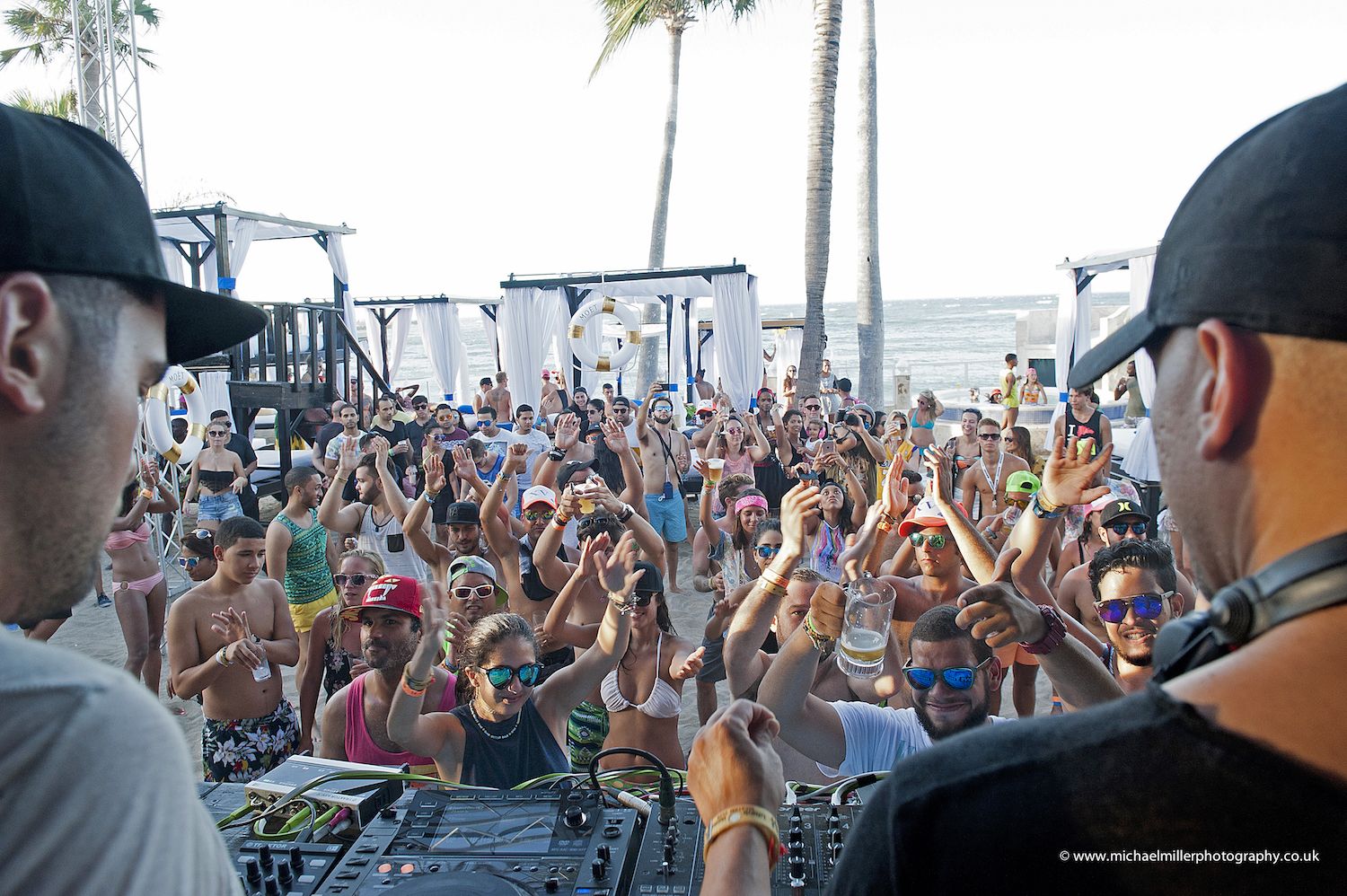 Groovefest Dominican Republic Announce Final Lineup
5* Barcelo Bavaro Beach – Adults Only Resort Dominican Republic
th th
4 – 11 September
A s G r o o v e f e s t h e a d s i n t o i t s f o u r t h y e a r i n t h e D o m i n i c a n R e p u b l i c a n d c o m i n g o f f t h e b a c k o f a h u g e l y successful edition in M alta, things are being shaken up so it remains the freshest combination of tropical Caribbean holidaying and peerless festival experiences. Many international headliners are all lined up, and once again it is set to raise the bar of tropical festival standards.
I n 2 0 1 6 , a n e w l o c a t i o n i s b e i n g u s e d f o r G r o o v e f e s t t h a t i s b e t t e r c o n n e c t e d , o f f e r s m o r e p a r t y v e n u e s and even better views of paradise. That place is the plush and impossibly perfect 5 * Barcelo Bavaro Beach – Adults Only Resort. This is a where fine sandy beach, turquoise waters and incredible sunsets all form the backdrop to the magical musical offerings. The resort for your stay is as luxurious as your needs
r e q u i r e a n d b a s e d o n t h e i d y l l i c B a v a r o b e a c h , w h i c h h a s b e e n v o t e d a s o n e o f t h e b e s t b e a c h e s i n t h e Caribbean and rivalling any found across the world.
During your stay, all f ood, d rink, a lcohol, transfers from P unta Cana Airport — one of the busiest airports in the C aribbean with direct flights from all over the world—and full festival passes are included in the price, meaning the only extras are the carefully curated boat parties which take place during the week. This year guests will be able to stay for three or seven nights and enjoy ultra comfortable rooms with first class decor and choose from nine exquisite á la carte restaurants and all the worldly offerings they have from Japanese to Mexican, seafood specialists to myriad meat treats. Truly making Groovefest stand out as the ultimate blend of holiday and festival in one package.
Groovefest has built its stella reputation on paying attention to the smallest details, great production and for getting DJs to play differently than usual and really embrace this uniqueness of this festival location. That will be true again this year and the first wave of names announced includes D irtyBird boss Claude von Stroke and chief label mates J ustin Martin and J .Phlip, legendary Chicago house man D errick
Carter, acid innovator D J Pierre, N ew York house king and one half of Masters at Work Kenny Dope, chart topping U K stars Gorgon City, D efected's Sam Divine, C ircus ring leader Yousef, plus B obby & Steve, T erry Hunter, W orthy, S y Sez, D antiez Sanderson, D -Vine Sounds, K idnap Kid, D J Jess Bays and many more to come.
Check last year's after movie for a taste of what you can expect at G roovefest 2016 for what is the ultimate blend of holiday and festival in one place, and then head to the links below to get booking before it's too late. See you in paradise…
Festival Website: h ttp://www.groovefestevents.com/
All markets without flight -h ttps://groovefest-2016.eventgeniustravel.co.uk/ UK markets with flights – h ttp://holidayplace.co.uk/holiday/special/1622