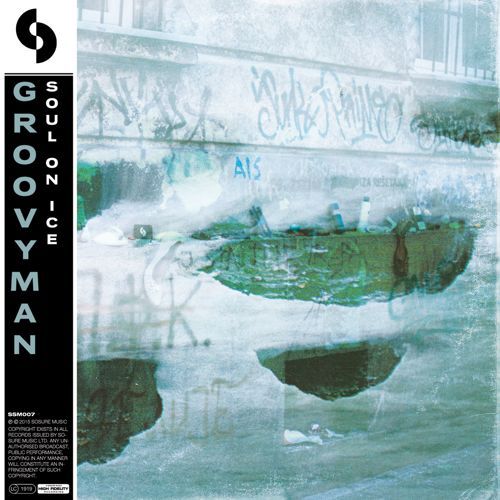 Groovyman – Soul On Ice EP
Mid March will see SoSure Music return with the 'Soul On Ice' EP from Groovyman, comprising three original tracks from the Serbian artist.
Sasa Radosavljevic aka Groovyman has been a driving force in electronic music on his hometurf of Belgrade, Serbia for quite some time having worked in the biggest nightclubs and records stores in the region for many years. Groovyman achieved his musical expression through the duo Gramophonedzie where he made his start, this later drove the momentum to form his solo career as Groovyman which has now seen him notably provide soundtrack material for Serbian movie production 'Montevideo, God Bless You!'. Groovyman evidently knows how to construct striking compositions and here we see him slot into the roster of fledgling UK based imprint SoSure Music to move things forward.

Opening up the release is 'Be Good' which sees Groovyman offer up a bass heavy house workout fuelled by rumbling sub lines, snaking Rhodes chords and swirling vocal murmurs running alongside a weighty rhythmic foundation.
Following is 'Desire' which tips things into deeper realms with a staccato bass and synth groove, soft pad sweeps and soul infused vocal stylings. Closing cut 'Dance With Me' then takes things back to the dance floor, bringing a stab-led, square wave bass line to the forefront alongside filtered vocal hooks and crunchy drums to complete the package.
Groovyman's 'Soul On Ice' EP is out on SoSure Music 16th March 2015.