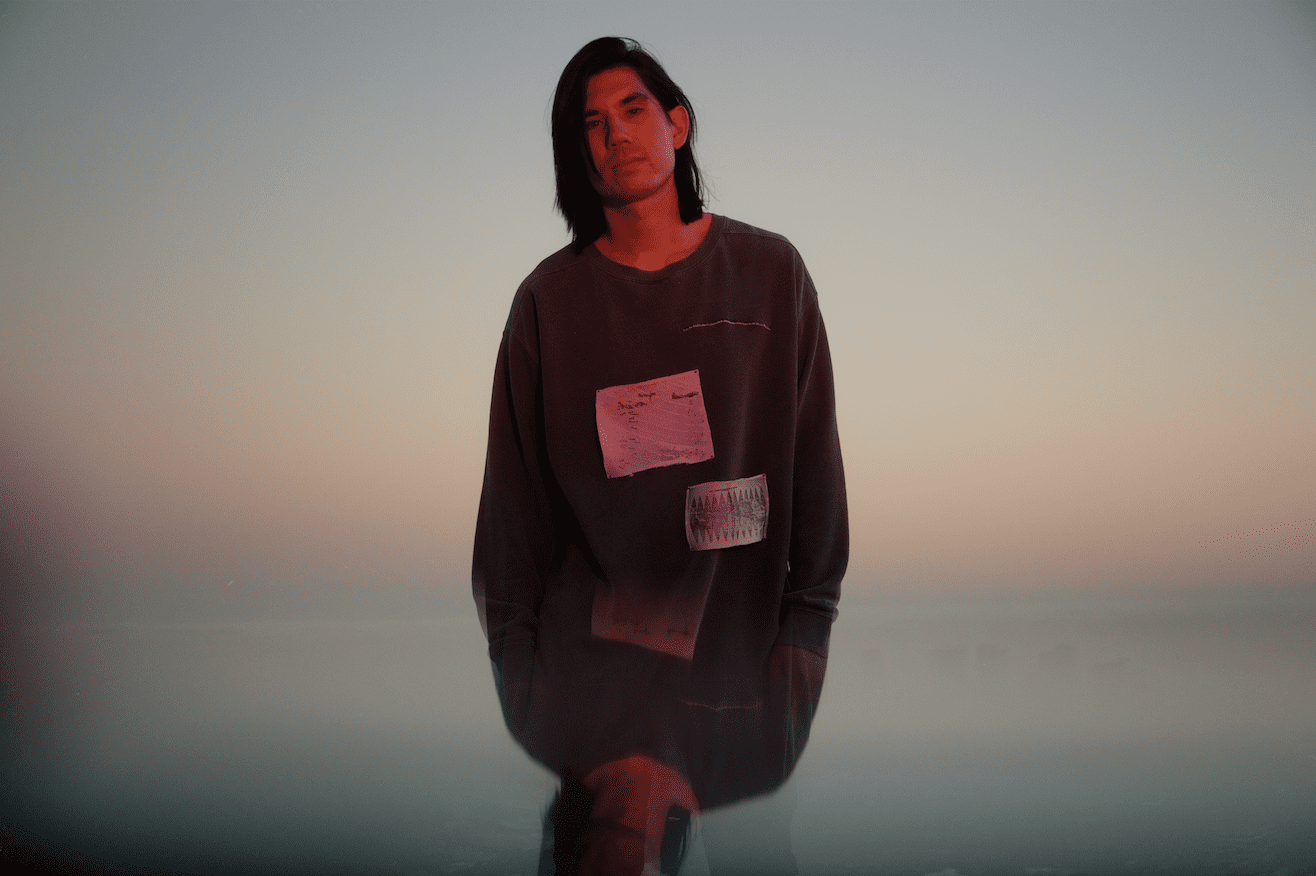 GRYFFIN RELEASES DEBUT ALBUM 'GRAVITY'
October 24th, 2019 — Today marks the long-awaited release of Gravity — the full-length debut from L.A.-based artist/producer Gryffin. Released via Darkroom/Geffen Records, Gravity arrives in the midst of Gryffin's recently launched U.S. headlining tour.
Listen to Gryffin's debut album Gravity HERE
With Gravity, Gryffin delivers his most fully realized work to date, a sonically adventurous body of work that instantly transports the audience into a universe of his own making.
"With the album and with the show, the goal is to teleport people into a completely different world," says the musician otherwise known as Dan Griffith. "From the beginning I've always wanted my music to uplift people and take them on some kind of journey, and I feel like I've been able to accomplish that in a whole new way that I'm so excited to share with everybody."
Last week, Gryffin premiered the latest single from Gravity: a full-hearted and feel-good track titled "Body Back," featuring Swedish singer/songwriter Maia Wright. The song soon drew raves from outlets like Dancing Astronaut, who noted that Gryffin "continues to prove his pop prowess."
Gravity also includes the previously released singles "OMG" (a #16 hit on Billboard's US Hot Dance/Electronic Songs chart, featuring vocals from Grammy Award-nominated singer/songwriter Carly Rae Jepsen), "Hurt People" (a collaboration with singer/songwriter Aloe Blacc, co-written by Bastille frontman Dan Smith), "Baggage" by Gryffin with Gorgon City ft. AlunaGeorge (praised by Dancing Astronaut as a "perfectly poignant and danceable requiem to the summer season"), "All You Need to Know" by Gryffin with SLANDER ft. Calle Lehmann (a #12 hit on the Billboard Hot Dance/Electronic chart), and "Remember" ft. ZOHARA (a track that reached #1 on Dance radio).
Track listing for Gravity by Gryffin:
Intro
Gryffin & Slander – All You Need To Know (ft. Calle Lehmann)
Gryffin & Seven Lions – Need Your Love (feat. Noah Kahan)
Gryffin – Tie Me Down (with Elley Duhe)
Gryffin & DROELOE  – Nothing Like You (feat.HANA)
Gryffin – Remember (with ZOHARA)
Gryffin – Body Back (feat. Maia Wright)
Gryffin – Bye Bye (ft. Ivy Adara)
Gryffin – If I Left The World (feat. MARNIA & Model Child)
Gryffin – Out of My Mind (feat Zohara)
Gryffin & Gorgon City – Baggage (with AlunaGeorge)
Gryffin – Just For A Moment (ft. Iselin Solheim)
Gryffin & Carly Rae Jepsen – OMG
Gryffin – You Remind Me (ft. Stanaj)
Gryffin – Hurt People (with Aloe Blacc)
Gryffin – Nobody Compares To You (ft Katie Pearlman)
Tomorrow night in Fort Collins, Colorado, Gryffin continues the Gravity II Tour — a headlining run that brings his newly reinvented live show to venues across the country. The tour kicked off earlier this month with two sold-out shows at the Shrine Auditorium, marking a total of 10,000 tickets sold.
Tickets for all Gravity II Tour dates are available now at https://gryffinofficial.com.
Dates for Gryffin's Gravity II Tour:
October 24 – Fort Collins, CO –  Aggie Theatre
October 25 – Denver, CO –  Mission Ballroom
October 26 – Kansas City, MO – Truman
October 27 – Omaha, NE – Slowdown
October 29 – St. Louis, MO – Pop's
October 30 – Bloomington, IN – Bluebird
October 31 – Detroit, MI – Royal Oak
November 1 – Pittsburgh, PA – Stage AE
November 2 – Cleveland, OH – Agora
November 5 – Indianapolis, IN – Deluxe
November 6 – Cincinnati, OH – Bogarts
November 7 – Louisville, KY – Mercury Ballroom
November 9 – Columbus, OH – Express Live
November 12 – Norfolk, VA – The Norva
November 13 – Richmond, VA – The National
November 14 – Nashville, TN – Marathon Music Works
November 15 – Atlanta, GA – Tabernacle
November 16 – Charlotte, NC – Fillmore
November 17 – Raleigh, NC – Ritz
November 19 – Greenville, SC – Firmament
November 20 – Charleston, SC – The Senate
November 21 – Tallahassee, FL – Moon Theatre
November 22 – Orlando, FL – Plaza Live
November 23 – Tampa, FL – Jannus Live
November 26 – New Orleans, LA – Joy Theater
November 27 – Dallas, TX –  Southside Ballroom
November 28 – Austin, TX – Emo's Austin
November 30 – Houston, TX – House of Blues
December 4 – Phoenix, AZ – The Van Buren
December 7 – San Diego, CA – SOMA
More on Gryffin:        
Born Dan Griffith, Gryffin got his start in music as a classically trained pianist and guitarist and also played in several bands. After receiving an electrical engineering degree from the University of Southern California, he pursued a path in music production, drawing equally from his carefully honed musicality and edgy ingenuity. Gryffin made his breakthrough in 2016 with two singles showcasing his melodic take on dance music: "Heading Home" ft. Josef Salvat (which shot to #1 on Spotify's US and Global Viral charts) and the Bipolar Sunshine collaboration "Whole Heart." In addition, his 2017 smash single "Feel Good" — with Illenium and featuring Daya — peaked at #18 on the Dance/Mix Show Airplay charts. Gryffin's recent triumphs include "Tie Me Down" ft. Elley Duhé (an August release that hit #2 on the Spotify US Viral Chart and #9 on the Global Viral Chart, with over 80 million streams to date) and "Remember" ft. Zohara (a November release that garnered 6.5 million streams in its first few weeks and earned support from Tiesto, who featured the track on an Instagram story).