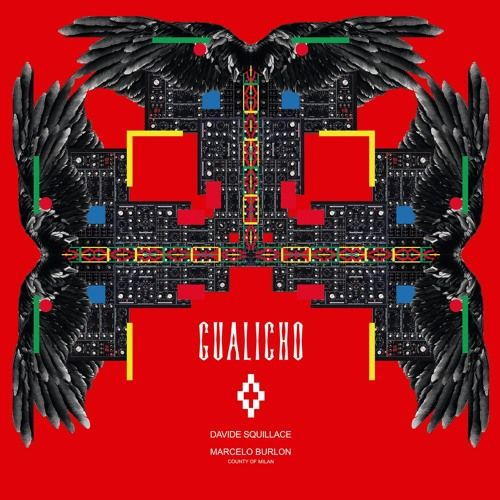 Marcelo Burlon & Davide Squillace - Gualicho
Country of Milan label-owner Marcelo Burlon has teamed up with producer and DJ Davide Squillace for a unique collaborative project, 'Gualicho'.
Launched at Colette in Paris on the 30th September, the collaboration is comprised of a single release and a limited edition run of t-shirts and USBs in a sleek collector's box. With high-end streetwear meeting the very best of techno, 'Gualicho' symbolises both Marcelo's and Davide's mutual passion for hybridising electronic music with art and cultural motifs to provide a rare insight into the pair's reciprocal relationship.
Both DJs and creatives amongst many other things – Marcelo cut his teeth as a DJ and PR before forming his laudable County Of Milan label, and Davide an esteemed producer, DJ and head of artistic think-tank This And That Lab – their collaboration pays homage to their individual strengths.
In its production form, Marcelo & Davide have offered up a tribal techno rhythm that's built around a cosmic lead bassline and powerful drum beats. Sophisticated and atmospheric, 'Gualicho' showcases Davide's ability to craft techno that maintains the soul of Burlon's artistry – with the release also forming the soundtrack to his women's collection recently shown in Milan. Translating into physical form, Gualicho's branding is an amalgamation of Burlon's striking wing motif and Davide's musical influences, represented via various DJ iconography, drawing influences from tribal cultures and tropical colours that are designed to reflect the soul of the project.
The full package is available to buy now at Colette and 'Gaulicho' is also available on vinyl via Freebase.
'Gaulicho' is scheduled for digital release on the 9th November.