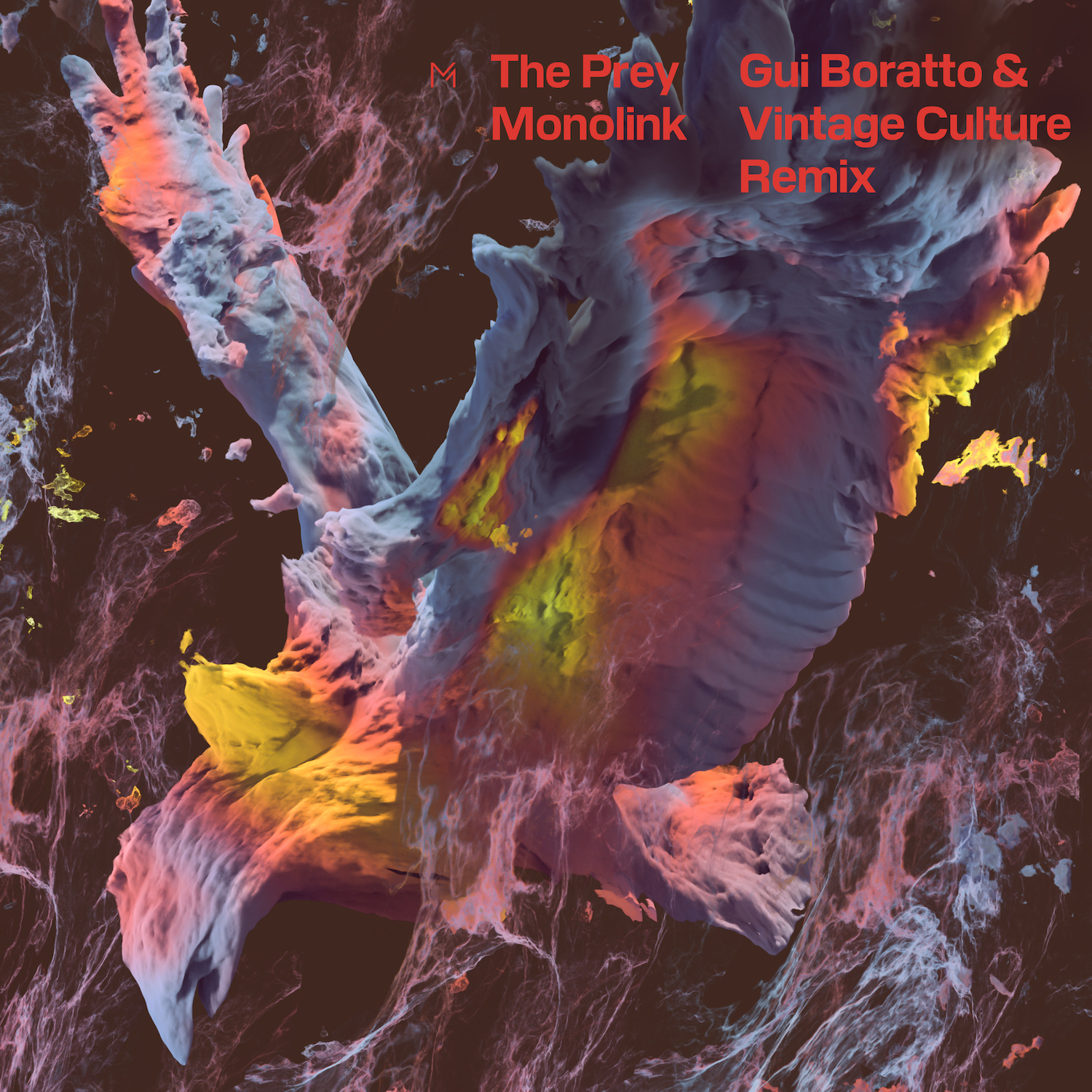 Gui Boratto & Vintage Culture Drop Official Remix of Monolink – The Prey
Having recently announced the finer details of his eagerly-anticipated second studio album, Under Darkening Skies, internationally celebrated German artist Monolink now unveils the latest remix of his hit single The Prey, as he enlists two titans of the Brazilian electronic music scene, Gui Boratto and Vintage Culture, to provide their club-focused interpretation of the introspective original.
Out now via Embassy One, Ultra Records (N&S America) and Sweat It Out (Aus & NZ), Gui Boratto and Vintage Culture's remix marks the impressive debut collaboration from the two Brazilian heavyweight producers, and follows the remarkable success of Mind Against's recent remix of The Prey, which dropped on March 12th.
A delectable slice of raw, intricately textured, melodic house music, Boratto and Vintage Culture's expert treatment of organic instrumentation, analogue synthesisers and punchy four-to-the-flour drums delivers in spades. Tempering Steffen Linck's melancholic vocals with juxtaposed euphoria, cascading arpeggios and driving, guitar-led basslines throughout, this opening partnership from the two South American producers is yet another remarkable addition to Monolink's expansive remix catalogue.
Enjoying a meteoric rise to global stardom over the past five years, Vintage Culture, aka Lukas Ruiz, is an artist who lives and breathes the culture of dance music. The platinum-selling Brazilian artist has clocked more than 1.5B streams over the course of his career, gathers 8M across his social media platforms and currently ranks at #30 in DJ Mag's Top 100 DJs of 2020 poll. Gracing the cover of Rolling Stone (Brazil) in 2019, Lukas was also nominated as one of the most influential "30 Under 30" industry leaders by Forbes, and has since premiered his very-first Essential Mix for Pete Tong on BBC Radio 1.
Now, and for the first time in his career, he joins industry stalwart, creative polymath and bona fide dance music legend and Gui Boratto for the duo's stunning debut collaboration.  A true pioneer in the art of production and live performance, Boratto lies at the heart of the electronic music scene in Brazil, with an unmatched influence that reaches far and wide across the globe. The mastermind behind some of the most iconic records in dance music, including Beautiful Life, Paradise Circus and No Turning Back, Gui Boratto has left an indelible mark on the music landscape over the course of his esteemed and lengthy career.
Monolink – The Prey (Gui Boratto & Vintage Culture Remix) is out now via Embassy One / Ultra Records (N&S America) / Sweat It Out (AU & NZ).
Monolink's second studio album Under Darkening Skies will be released on June 11 via Embassy One / Ultra Records (N&S America) / Sweat It Out (AU & NZ). Pre-order and pre-save here.