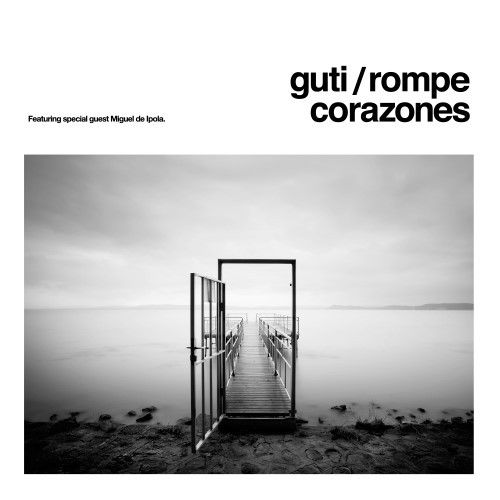 Guti – Rompecorazones
Rompecorazones is the stunning new studio album from Guti; one of Argentina's most celebrated musical exports.
Incorporating elements from a vast array of musical styles – including jazz, electronica, ambient and blues – Guti's Rompecorazones is widely sourced and intricately crafted; a landmark release from a musician who has always stood out from the crowd.
Perhaps best known for his unique take on house and techno via his celebrated productions and live show, Guti's musical scope is far wider. He studied jazz under various teachers including internationally-renowned pianist Ernesto Jodos and founded his own band – Jovenes Pordioseros – with whom he regularly played to crowds of 10,000 in his native Argentina.
The origins of Rompecorazones are rooted in Guti's relocation to Europe five years ago. As an acclaimed, in-demand live act in the dance music scene, Guti has already travelled the world countless times over; sharing once in a lifetime experiences with people from different cultures and walks of life. These myriad experiences have had a profound effect on him.
"I have so many things to say about what has happened in the last five years" says Guti of the motivation behind the album. "I gave my heart to each song, so the album is statement of who I am and what´s inside my heart: it's my way of staying true to myself, my story, my background."
By turns haunting and invigorating, sorrowful and rousing, Rompecorazones – literally meaning 'heart-breaker' – is Guti at his most honest; a deeply personal album that eschews conventions of genre within which many of his contemporaries seem bound to operate. Completed in a little less than two years between an extensive touring schedule that included trips to "countries I didn't even know existed", at one stage Guti's friend Miguel de Ipola was flown over from Buenos Aires to work on the album, further strengthening the link the album has to his home country.
Of course, being a Guti album the piano is near omnipresent, with most of the songs recorded in a single take. From the melancholy-drenched electronica of 'La Salida' to the rousing, jazz-leaning magnificence of 'Rain', the piano forms the backbone from which Guti crafts delicate, ethereal musical structures. Guti describes making the album as "a beautiful, painful process", all of which comes through in the rawness of emotion Rompecorazones manages to capture.
Poetically and fittingly summed up in the artist's own words as "musical bedtime stories" Rompecorazones is an incredible achievement, and one that will surely be celebrated for years to come.
Guti – Rompecorazones is out May 2014