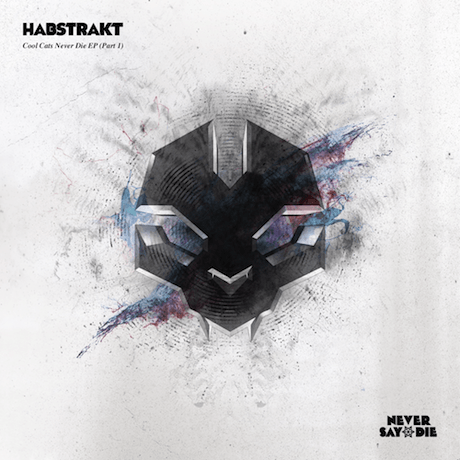 Habstrakt – Cool Cats Never Die EP (Pt.1)
French producer and DJ Habstrakt brings his effortlessly slick production to Never Say Die on 16th March, with EP 'Cool Cats Never Die.' Split into halves, the collection is made up of a pair of gnarly dubstep smashers and two groove-ridden slices of house – a new direction that Habstrakt has taken to with utmost ease.
'Part 1', which is available exclusively through Beatport on 2nd March, comprises of 'Hello' and 'Habby9000' – two dark and bassy cuts that elude to his traditional dubstep roots. 'Hello' is drawn out and packed with unique vocals, whilst the latter is a more frenzied affair, with plenty of synth-driven power. Check out 'Part 1' here:
The second part opens with 'Gimme' ft. Badjokes, a bouncing and bubbling number with a languid breakdown, and is closed by 'Time' – a murkier take on the genre led by striking bass notes and vocoded vocals. (Pt.2 clips drop on 5th March)
With the full EP available on March 16th, placing an iTunes pre order from 2nd March enables instant downloads of 'Part 1'. A brilliantly balanced set of tracks, 'Cool Cats Never Die' is a chance to witness Habstrakt's technical prowess in both his classic and newer styles.