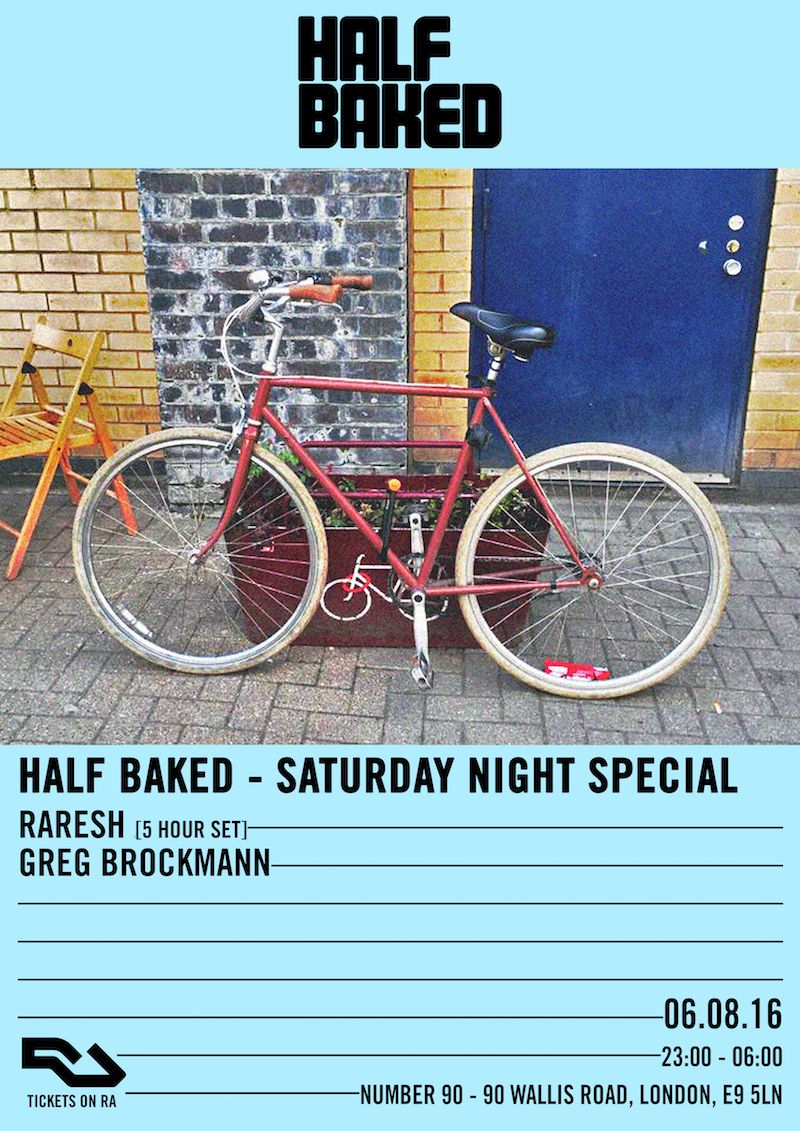 Half Baked Saturday Night Special
So, after a little break from parties in London over the start of a very hectic summer for us, we return with a very special lineup that presents one of our favourite artists in a setting that he is rarely seen in nowadays!
Following a set of the highest quality at our party in Oval Space last year, it is with great pleasure that we have invited Raresh back to play for us in the intimate setting of our home – Number 90. Raresh will play a 5 hour set allowing him to take us all on a proper journey from start to finish! Our man Greg Brockmann will be on warm up duties, his rolling, driving sound suitedperfectly to get the crowd moving ahead of the main man!
Tickets for this one are selling fast, so don't hang around!
———————————————
LINE UP:
Raresh
​Greg Brockmann
———————————————
***** TAG 3X FRIENDS TO WIN 3X FREE ENTRY ****
**** The winner will be announced on the 15th July ****