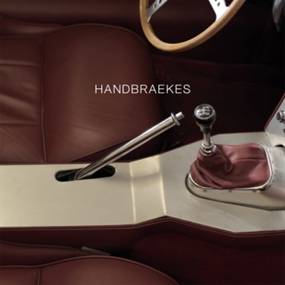 Handbraekes – Grind Go EP
Handbraekes is the heavyweight marriage of electro titans Boys Noize and Mr Oizo, blending industrial German tech with Gallic insanity.The dream team duo have collaborated once again and their 2nd EP aptly titled #2 was released yesterday (May 6th) through BoysnoizeRecords. Bringing groundbreaking tunes to the clubs once more, #2 showcases the pair's dynamic sounds with 4 energetic bangers that would be equally at home in cavernous hangers as they would shiny super-clubs.

It has been a busy past year for Alex Ridha AKA Boys Noize, touring the world extensively and releasing an EP as Dog Blood and 'Out of The Black – The Remixes' that saw Justice, The Chemical Brothers, Blood Diamond, Jimmy Edgar and more re-calibrate some of his own techno patterns. With the announcement of another world tour this year, and a string of further releases from his BNR blueprint, theBoys Noize machine is prolific as ever.

Meanwhile Ed Banger's own charismatic Parisian producer and film director Mr Oizo has been equally busy. A man of many sounds, he released his 'Amicalement' EP last summer which featured Marilyn Manson's creepy, spliced refrain over frantic, brooding synths. Oizo'stalents don't stop at slicing samples, chopping beats and searching for young bass rebels, following his films 'Rubber,' 'Wrong,' and its 2012 sequel 'Wrong Cops,' his latest offering 'Realite' is to premiere at Berlin's European Film Market later this year.

Enjoy the meltdown of this surreal electronic club music of Handbraekes.