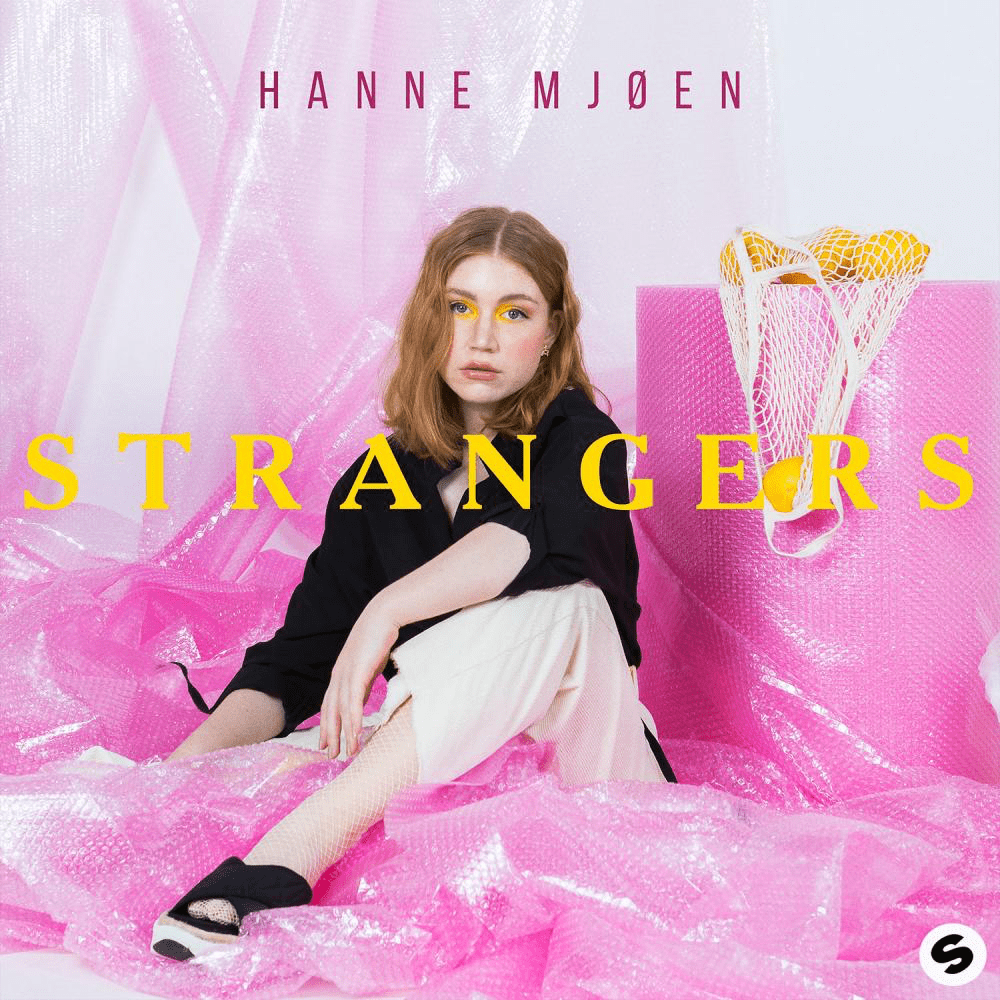 Hanne Mjøen presents her 'Strangers'
Norwegian singer-songwriter Hanne Mjøen is back with the infectious new single 'Strangers'. The chorus drops us into a cool, refreshing piece of pop music, that is intelligent and sparkling in its melodies, together with stunning vocals and a rasping, weighty lead line, that perfectly underlines Mjøen's unique songwriting talent – it's officially out now on Spinnin' Records.
'Strangers' is Hanne's second Spinnin' release, following last year's hit tune 'Sounds Good To Me'. Again, we see her on top of her game, taking her innate talent for song writing to perfection, the single immaculately showcasing that 2019 is shaping up to be Hanne Mjøen's most exciting year yet.
"'Strangers' is a very personal and nostalgic description of the process you go through when the one you used to be closest to isn't in your life anymore. I always find it so hard to accept that all the meaningful and deep conversations you had turns into not talking at all you become complete strangers to each other. I've wanted to write about how it feels for a while" – Hanne Mjøen
Artist info

Hanne Mjøen is an emerging Norwegian pop artist. Based in Oslo, Hanne has been making waves in her home territory with her past five singles being playlisted on Norway's national radio broadcaster, NRK P3. Having supported Astrid S on the Norwegian leg of her world tour, there is no doubt Hanne was earmarked as a future queen of Scandinavian pop music. As adept onstage as she is in the studio, Hanne has performed at festivals including by: Larm, Trondheim Calling, Vill Vill Vest, Findings Festival and Slottsfjell, where she caught the attention of The Independent who remarked, "We (…) fall hard for the confident strut of Hanne Mjøen, who does Scandi-pop precision with joyful effervescence".
In August, Hanne signed with Spinnin' Records, releasing her first track with the label in September, 'Sounds Good To Me'. Since its release, the single has amassed over 13 million combined streams within across key DSPs, been playlisted on Norway's biggest radio station P1 as well as receiving A-Listing on P3. In the UK, the track received huge support from Annie Mac, who made Hanne her 'New Name' on BBC Radio 1.
The track reached a peak of #19 on Spotify's United Kingdom Viral Chart as well as featuring on the charts in Hong Kong and Singapore. 'Sounds Good To Me' also entered the Top 50 Spotify chart in Norway. The video for the single premiered on Refinery29, where they referred to Hanne as 'The next big Norwegian export.'
2019 is set to continue Hanne's ascendency within the Scandi pop ranks. With new music ready and a slew of festival bookings lined up as well as a headline appearance at Oslo Pride, there's no doubt Hanne Mjøen will be a name on everyone's lips.
Hanne Mjøen – 'Strangers' – Out now on Spinnin' Records