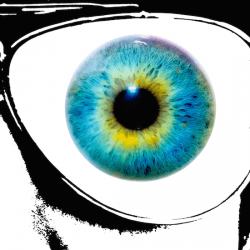 Hardkiss – Cameras Are Watching (Remixes)
What can you do when you realize there are cameras everywhere? Maybe just dance. "Cameras Are Watching" is the fourth single off of Hardkiss' album 1991. It features stellar vocals by Austin's Tameca Jones. The downtempo, glitch-hoppy original from the album provides the jump off point for the variety of funky remixes here.
Echoes of Michael Jackson's '80s Rockwellian paranoia, night vision goggles, and smooth house beats highlight the Corduroy Mavericks' Rox Well Remix.
The All Good Funk Alliance remix brings a sunshine stutter funk to the party.
Gavin Hardkiss makes pervasive surveillance sound shiny, happy, and trippy in his remix; while Robbie Hardkiss' Eyes in the Elevator Remix whispers acid, tech, and dub, but hollers house-funk. Robbie's remix won't be available commercially — for now, it's only a part of this special promo package — so use with caution.
Keep an eye out for the official "Cameras Are Watching" video by Ghost Deep … it'll blow your mind.
By the way, Hardkiss have finally made their '90s catalog available digitally for the first time. Get ahold of all the classics, b-sides, bootlegs, remixes and oddities here: www.pledgemusic.com/hardkiss