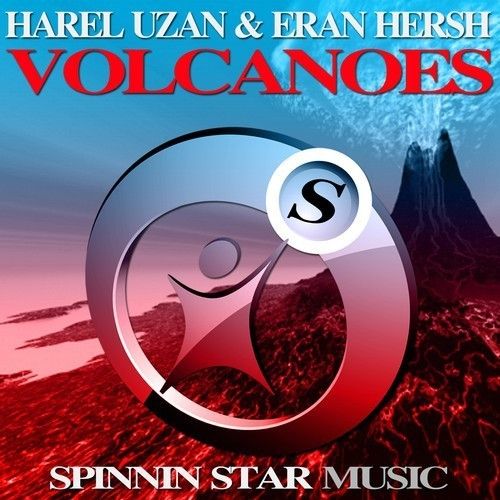 HAREL UZAN & ERAN HERSH – VOLCANOES
Spinnin Star Music have been on the move this year, consistently bursting out some of the finest underground EDM releases we've heard in ages. Drawing on a vast roster of talent, the label has become one of the go-to labels for DJs and music lovers that want to find the best in emerging electronic music. Harel Uzan & Eran Hersh are amongst that list and this month sees them unleash their most potent dance floor destroyer to date. 'Volcanoes' is a non-nonsense club banger that's already been picked up by DJ icons such as Sultan & Ned Shepard, David Tort and many more. Epic in scale and downright nasty in the bass ranges (in a good way), this single has already proved its worth as a banger that will send arms up and feet stomping down in any main room with subs strong enough to handle the earth shattering sub frequencies.
Make no mistake about it, this is an unrelenting EDM anthem that's been expertly manufactured to obliterate main stages and arenas around the world. If you want your socks blown off and like your kick drums in your face like a jackhammer, you might have just found your new track of the month!
[Spinnin Star] Out Now: http://www.beatport.com/release/volcanoes/1162682
Follow the artists and label online:
www.eranhersh.com
www.facebook.com/eranhershofficial
https://www.facebook.com/OfficialHarelUzAn
www.twitter.com/eranhersh
www.spinninstarmusic.com