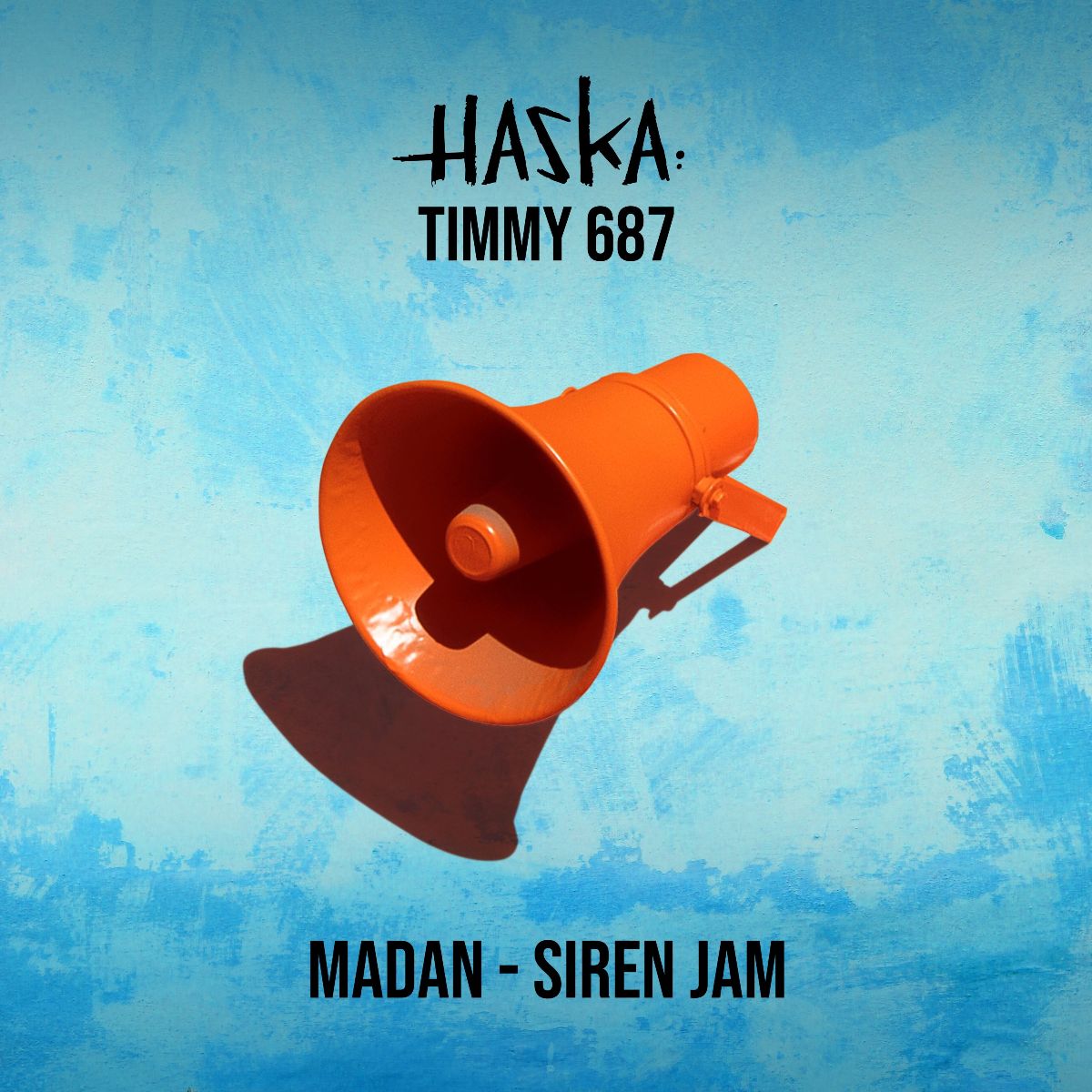 Haska & Timmy687 link up on new single 'Madan (Siren Jam)'
A vibrant edit of the Haska single 'Madan', which was released last year, 'Madan (Siren Jam)' is an exhilarating combination of sound effect samples, blistering percussion grooves, trap breakdowns and the infectious vocals of Afropop singer-songwriter Salif Keita.

Since Timmy687 posted the original edit on TikTok on 2nd January, spawning a worldwide dance craze, there have been 591,000 videos made containing the track and over 115 million views across the platform to date. In the last 72 hours alone, the track has been used over 71,000 times on the platform, also exploding on Shazam, entering the 'Global Dance Top 200' and the Dance charts in New Zealand, Italy, Germany, Spain, France and more.

Haska's original single was a modern take on Keita and French icon Martin Solveig's disco infused outing from 2003, a track that quickly became a firm part of the global dance culture psyche. Parts of the vocal have also found their way into DJ sets by the likes of Black Coffee, Sander Van Doorn and Klangkarussell.

A DJ-production duo, who have DJ'd at some of the biggest clubs in the world, from the UK to Ibiza and beyond, Haska are set to release new music throughout 2021.