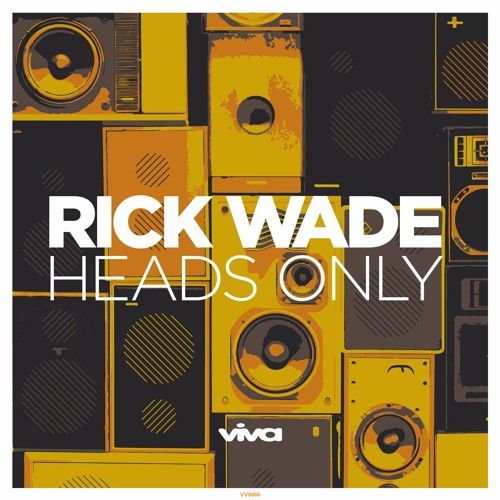 Rick Wade - Heads Only
Rick Wade's name has transmitted far and wide from his Detroit home base, garnering heaps of global acclaim for his prolific, high quality output and mercilessly deep and underground DJ sets. In 1998 Rick graced the Viva Recordings catalog with The Harmonie Project EP, a still sought-after classic for the label. Now Rick makes a welcome return to the Viva family with his Heads Only two-tracker, featuring the warm, layered house music that this legendary producer is known for.
"Heads Only" starts things off with a bouncy four-on-the-floor and a strong vocal exclamation that is the track's cornerstone. Moody strings and pads flow over the rhythm as an ascending bass line pleasingly rattles the speakers. There's also a perfect 'lose yourself in the music'-style breakdown to experience. The release's b-side, "Anger Component", lowers the tempo just a tad as it raises the funk level. Chiming chords ring over skippy beats, and ambiguous melody transforms into string sample stabs and a gentle horn riff. This cut is reminiscent of some of the finest moments on Rick's own Harmonie Park label, and intersects nicely with Viva Recordings' own trademark sound. This single delivers the goods.
Label and Artist Links:
www.viva-recordings.com
www.facebook.com/OfficialRickWade/