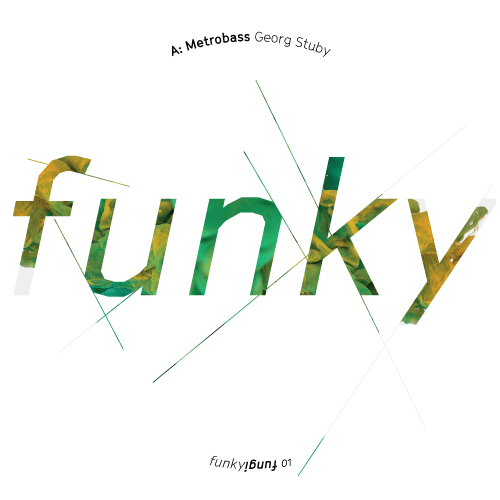 Georg Stuby + The Gravy Underground - Keep It Gravy
New Label Funky Fungi preps its debut release for this March, featuring two original tracks from label boss Georg Stuby and his production trio The Gravy Underground.
Hailing from Zurich Switzerland, Georg Stuby is a longstanding house and techno DJ, producer and teacher. His new creation, Funky Fungi is a vinyl based record label working as an outlet for Georg and his friends to release their music. Aside from the solo release, this EP also features The Gravy Underground, a collaborative project with Georg's friends Christopher Lawrenz & Jonas, who which includes Formresonance artists Jonas and Christopher Lawrenz, who already remixed one of Georg's tracks on his last FormResonance EP.
The Opening track 'Metro Bass' has a dusty analog feel and delves into the depths with shuffling percussion and reverberated effects which spiral out of control, all saturated in white noise giving off the spatial aesthetic associated with an echo chamber. Next up, the Gravy Underground production trio create a mystical journey in 'Keep It Gravy', as minimal kicks chug alongside off kilter hats and twisted vocal snippets that are delicately layered with field recordings.
Georg Stuby's Funky Fungi 001 drops March 15th on vinyl, with a digital planned for later this year.
Tracklist:
Georg Stuby – Metrobass
The Gravy Underground – Keep It Gravy