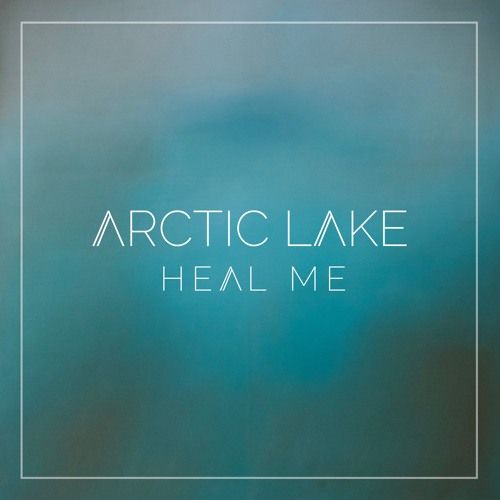 Arctic Lake - Heal Me
Arctic Lake have been carving a distinct niche for themselves since their debut in 2015. Now the trio are set to unveil their latest, self-released offering 'Heal Me'.

The seamless fusion of ardent lyrical sentimentality with an addictive, hazy production is quickly becoming a blend with which Arctic Lake are synonymous – and their latest offering 'Heal Me' is no different.

A melancholic love letter that's narrated by the hushed and haunting tones of front-woman Emma Foster, 'Heal Me' is brutally honest and eerily relatable. Opening with the soft touch of keys, Andy & Paul lift the pure simplicity of the melody with the subtle introduction of a mellow percussion and pulsing synths that add extra layers of texture during the chorus.

''Heal Me' was a track that felt really natural for us to write, and it's the one we're most looking forward to playing live. We love transferring our music into a live scenario, and we feel 'Heal Me' has a lot of energy and intensity" – Arctic Lake

The North London-based band stole a spot on the BBC Radio 1 playlist in 2015 with their debut single 'Limits' and went on to release their most critically acclaimed track to date 'For Us' including a remix from award-winning, electronic DJ/producer Huxley. Since then, Arctic Lake have continued their online fervor, catching the attention of industry influencers beyond the blogs from Huw Stevens to Labrinth.
With inspirations from Bon Iver to Låpsley, Arctic Lake are steadily carving their sound, and cementing themselves as one of the most compelling new artists of 2016. Drawing to mind AQUILO, Grimes and Sigor Ross, Arctic Lake are a modern renaissance band for the city.
Next month on the 8th June 2016, Emma Foster (vocalist) Andy Richmond (drummer) and Paul Holliman (guitarist) will take center stage at London Fields Brewery to deliver what promises to be a goose bump inducing live performance.