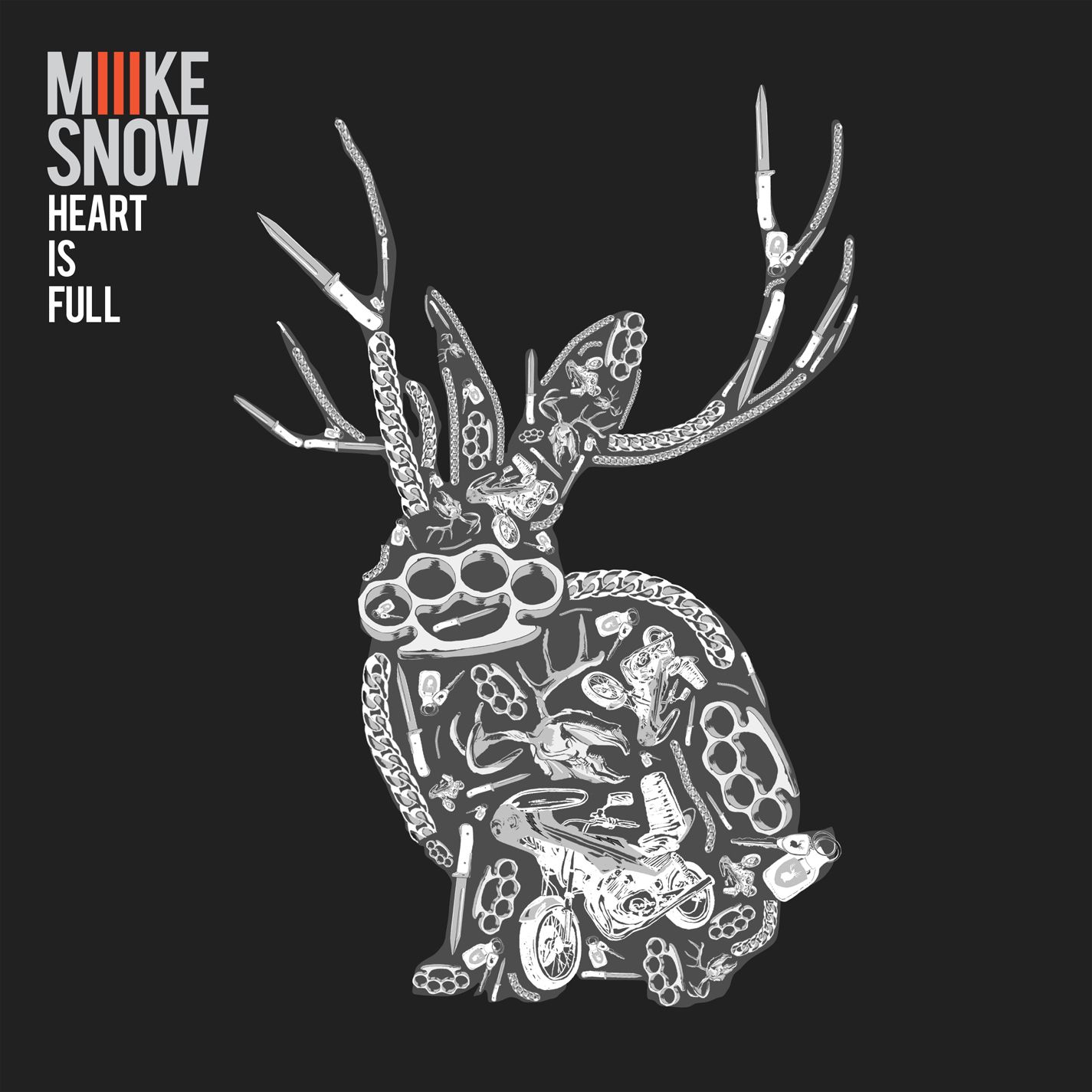 Miike Snow - Heart Is Full
Miike Snow return with the release of the rapturous track "Heart Is Full" – marking the acclaimed trio's first new music in over three years.
The kaleidoscopic track, which blends futuristic synths with hip hop beats, will appear on the band's forthcoming LP, iii, slated for global release next year. "Heart Is Full" premiered worldwide last night as Zane Lowe's "World Record" on Apple Music's Beats 1 and is now streaming in its entirety via Stereogum. The track's cinematic companion video from director Lance Drake will premiere next week via Facebook. "Heart Is Full" will be available for purchase worldwide via all digital retailers at midnight tonight.
Formed in 2007 by Swedish musicians Christian Karlsson and Pontus Winnberg (a.k.a. production duo Bloodshy & Avant) and American songwriter Andrew Wyatt, Miike Snow unveiled their self-titled debut album two years later, earning international acclaim for the distinctive fusion of plaintive pop songcraft and atmospheric electronics found on tracks like the breakthrough single, "Animal." Miike Snow also made a name as an electrifying live outfit around the world.
Happy To You followed in 2012, drawing critical applause across the globe. On UK shores, glowing album reviews came from Q, who awarded the album an 8/10; NME, who also gave an 8/10, naming the trio a "dream team"; and Clash, who stated the album is "a joy".
The members of Miike Snow have spent much of time since traveling fresh creative avenues, including solo albums, the formation of new bands, and a wide variety of production and songwriting collaborations. The trio first began work on their third album in late 2013 and then continued over the next two years, convening in studios in New York, Los Angeles, and Stockholm, often times teaming with other songwriters and producers in search of new sonic and emotional approaches. The result is Miike Snow's most innovative and creatively unified work thus far, typified by the propulsive pop soul of tracks.
"It's the original Miike Snow sound," says Winnberg, "but taken to the next level."