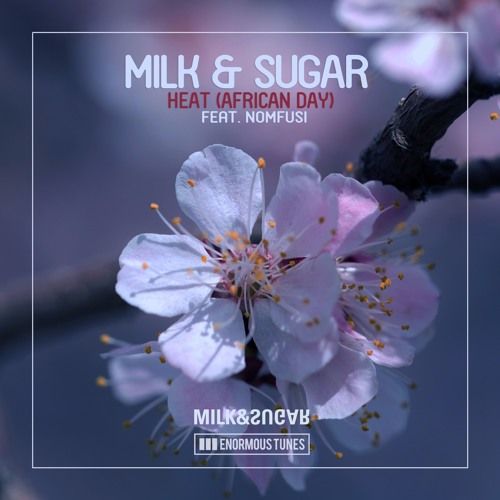 Milk & Sugar feat Nomfusi - Heat (African Day)
Brand new track from Milk & Sugar, featuring South African singer & actress Nomfusi. Includes African Heat and Club mix and remixes from Calippo and Sandy Dae.
Following their introduction to Enormous Tunes with their remix of Sandy Dae's 'Losing Myself' back in January, the label is proud to announce the German house legends Milk & Sugar are set to release their debut full single on the imprint – 'Heat (African Day)' – out March 14th.
The percussion driven and uplifting club track comes with a soulful, funk-laden performance from famous South African actress and singer, Nomfusi, who sings about one particularly hot day in her homeland.
On remix duty is Enormous Tunes signee Calippo, who offers up a Latin-flavoured club mix. He adds some smooth nylon guitar strums, a relentless low-end bassline and a catchy tremolo mandolin lick that perfectly compliments the Nomfusi's vocal.
iTunes and Spotify contain an exclusive remix by Sandy Dae, who brings some fresh nu-disco vibes, adding a surging bassline along with smooth percussion add-ons.
iTunes and Spotify contain radio edits.
Follow us:
Enormous Tunes:
https://www.facebook.com/EnormousTunes
http://soundcloud.com/EnormousTunes
Milk & Sugar:
http://www.facebook.com/milksugar
http://www.soundcloud.com/milkandsugarrecordings
http://www.twitter.com/milk_and_sugar
https://www.youtube.com/milksugarrecordings
http://www.instagram.com/milkandsugar