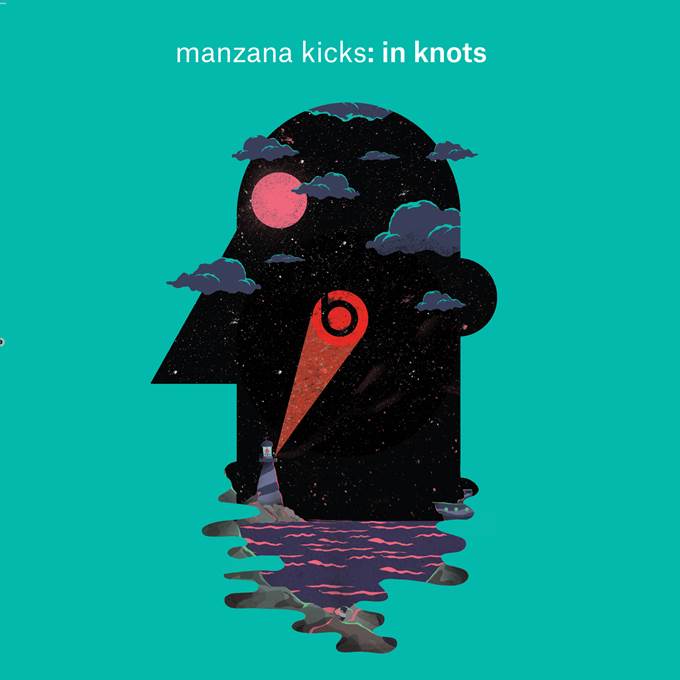 Manzana Kicks - In Knots (Mr Fingers After Dark Mix)
On April 11th 2016 Bodytonic present the first release in a jam-packed release schedule – 'In Knots' – the debut release by new Irish producer Manzana Kicks, which has already gained club love from Dixon, Terrence Parker, Tim Sweeney, Medlar and Mister Saturday Night.
'In Knots' combines key elements of proper house and modern disco with a healthy quota of bounce and squelch, resulting in a fresh, original and quirky club bomb.

Mr Fingers AKA Larry Heard delivers reworks of 'In Knots', which find the Chicagoan legend on top form. Larry was so inspired by the original he ended up on a creative roll, turning out four eerily-beautiful, sparse and emotive versions, that are classic Heard.

Another Manzana Kicks original – 'Slow Train' – is disembodied voices, rugged house beats, techno stabs and deep fathoms of atmosphere.

On his dub Optimo's JD Twitch takes 'Slow Train' into a dark tunnel, linking 90s echoic darkness to modern, acid-tinged avant techno; think Forgemasters' 'Conga' meets the Sabres remix of OHM's 'Tribal Tone' meets Laurent Garnier's 'Crispy Bacon'! The Scottish renaissance man also closes the EP, with his mix of the same track, adding clanging percussion and 8 bit bleep to create an abstract gem.
Bodytonic stetted life in 2002 as a small club night based in Dublin and has since thrown parties everywhere from Sonar to Berghain, with guests including Carl Craig, Theo Parrish, Laurent Garnier, Horse Meat Disco, Switch & Diplo, Marcel Dettmann, Ben Klock and Q-Tip.

In addition to their ongoing club nights and label, Bodytonic run Irish nocturnal institutions Wigwam (formerly the Twisted Pepper venue) and the Bernard Shaw pub, whilst other areas of their rapidly growing empire include festivals, pubs, brewing beer, restaurants, a gallery, apps and websites.

The first release on Bodytonic's labels came in 2007 and they have since put out records by artists including Ron Morelli & Svengalisghost (under their Ghost 202 guise), Naum Gabo (AKA Jonnie Wilkes from Optimo) and Irish star Kormac.

Bodytonic releases are forthcoming from Ocho (featuring remix from legendary half of Metro Area, Darshan Jesrani), Adultrock and Hmeflght, whilst Bodytonic parties at Snowbombing, Dimensions, and Wigwam in Dublin are confirmed, with events at Sonar and ADE in the pipeline.

Danny Daze, Will Tramp & Bodytonic DJs @ Bodytonic Stage Takeover, Snowbombing, Arctic Disco Stage, 7th April , 12:00 – 16:00 Mayrhofen, Austria, http://www.snowbombing.com/

Line up TBC @ Dimensions Launch Party, Wigwam, Dublin, 14th May 2016

Bodytonic Stage and Boat Party @ Dimensions festival, 24th – 28th August, Fort Punta Christa, Pula, Croatia

https://www.facebook.com/bodytonic
@bodytonic
http://bodytonicmusic.bandcamp.com
http://bodytonicmusic.com