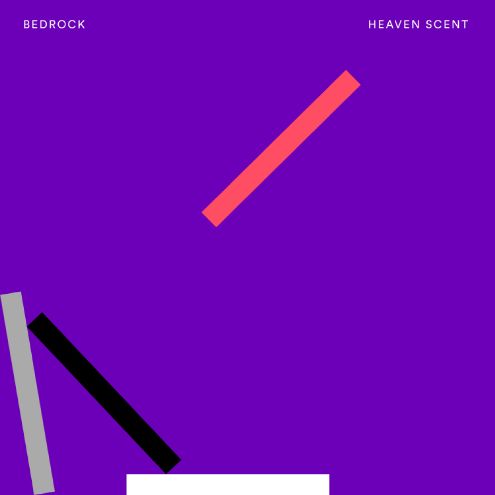 Bedrock - Heaven Scent
In 1999 John Digweed and Nick Muir launched their label with the 12" vinyl release of 'Heaven Scent', giving it the iconic catalogue number BED1. Now, as part of the creative jigsaw puzzle of releases to celebrate the Bedrock label's 20-year anniversary this landmark classic has been reworked by Dance Spirit. Anyone familiar with this USA Producer/DJ duo's exceptional output will be well prepared for another powerful, sophisticated and intelligent journey encompassing a multitude of shades and colours and textures.
"Heaven Scent is undoubtedly one of the most pristine of all the classic tracks of the late 90's, has that unforgettable anthem vibe and was a huge part of our growing up at parties and clubs. We still have that treasured first pressing on 12" vinyl, having heard it on CD2 of John's 'Bedrock' mix album. We would listen to the whole mix just to hear that track at its peak, and never could have imagined actually remixing it as accomplished music artists all these years later."– Dance Spirit
John Digweed has featured Dance Spirit tracks and remixes many times in his live sets and on his Transitions radio show (including guest mix slots for episodes 555 & 663), culminating in their breath-taking debut Bedrock release 'Thoughts Like Stars EP' (BEDDIGI108). When Dance Spirit opened for his show in Denver last May, they asked about doing a remix for 'Heaven Scent' to which John immediately obliged.
"That night was nothing short of amazing musically and we lost our minds to John's set. He sent us the parts a few days later and we went right into the studio and did the remix in one take. We didn't want to overthink it at all and really just tried to capture the vibe we were feeling off of John's set, as it was still fresh in our minds and ears. I guess this is our contemporary take on a timeless classic."– Dance Spirit
Between them, John Digweed and Nick Muir have been involved in many pivotal moments in the world of club music over the past 20 years and have, in many ways, helped to define genres & continue to push boundaries further with projects such as this. Bedrock never rests on past laurels, always challenges musically, exploring exciting new directions for the future.
In this day and age to not only survive as an independent label, but to flourish and constantly evolve, bringing forward and developing new and exciting talent to stand equally alongside established household names, is something that should be applauded. The global respect and love that Bedrock has steadily gained through years of releasing quality dance music that rides the waves of trends and fashions is second to none. 2018 has already seen a steady flow of exceptional Bedrock releases and there is so much more to yet to come.
Release: 22 October 2018 with an additional OC & Verde Remix.
Dance Spirit Info:
http://www.wearedancespirit.com
https://soundcloud.com/dance-spirit
https://www.facebook.com/DanceSpiritHyperspace/
Bedrock Info:
http://johndigweed.com
https://soundcloud.com/john-digweed
https://www.facebook.com/djjohndigweed
http://www.nickmuir.com
https://soundcloud.com/nick_muir
https://www.facebook.com/Nick-Muir-297106693727761
www.facebook.com/bedrockrecords
https://soundcloud.com/bedrock_rec
www.twitter.com/#!/BedrockRecords
https://www.beatport.com/label/bedrock-records/63
https://www.youtube.com/user/bedrocktransitions/videos