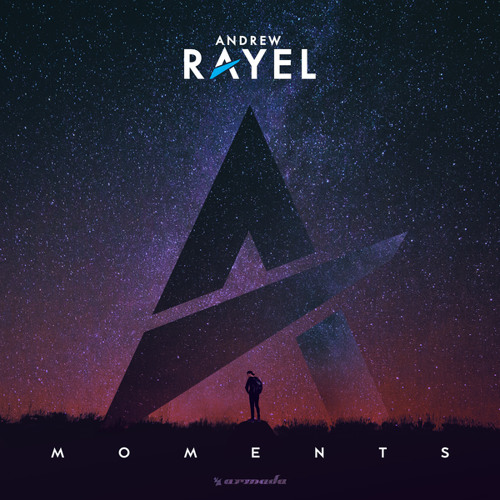 Andrew Rayel & Max Vangeli ft. Kye Sones - Heavy Love
Elemental. Heavy. Flawless. The moment is right for Andrew Rayel and Max Vangeli to shine. The new single from Andrew Rayel & Max Vangeli featuring Kye Sones, "Heavy Love" (Armind), is out now.

A cut from Rayel's critically acclaimed sophomoric studio album, MOMENTS, "Heavy Love" proves as addictive on the radio as it is effective on the dancefloor. Kye Sones' attention-grabbing vocals burst in at the intro as he exercises an addictive topline. For pop music lovers not yet familiar with the festival-dominating sounds of Rayel and Vangeli, "Heavy Love" is that song to make music-lovers fall head-over-heels. The lyrics are simple yet powerful. The music, uplifting and inspirational. Regal horns add dynamic force to the song. "Heavy Love" is a celebration of life, unity and perseverance.

Said Andrew Rayel, "Max and I are good friends. When we made 'Heavy Love,' it felt totally natural and effortless because we vibe so well together. I'm really excited for this new song! The crowd reaction has been amazing whenever I play it in my sets. I can't wait to see how far we can take it!" Said Max Vangeli, "Andrew's a great friend and producer and creating 'Heavy Love' was a magical moment for me. We're both from Moldova and there's something special about two people with similar roots collaborating on music that'll be heard around the world. There was instant chemistry the first time we performed together and we carried that energy into the studio the next day. I'm very proud of this song and I hope everyone loves it!"

About Andrew Rayel
Hailed by Armin van Buuren as "the future of trance music," Andrew Rayel (real name: Andrei Rata) is a classically trained electronic dance music DJ and producer from Moldova often referred to as the "modern-day Mozart." As a DJ, Rayel exudes an unbridled enthusiasm for the music he plays and his onstage performances are electric and filled with physical energy. Drenched in a well-earned sweat after every set, Rayel earns his position as a bandleader, stirring up his crowds' passion as much with his music selection as with his bodily vigor. He has DJ'd the world's biggest festivals including Ultra Music Festival in Miami, TomorrowLand in Belgium and TomorrowWorld in Atlanta, Stereosonic in Australia, Global Gathering in the UK and other countries, Electric Daisy Carnival in Las Vegas, Electric Zoo in New York, Transmission Festival in various countries, Ministry of Sound in the UK, Dreamstate in San Bernardino, Electronic Family in Amsterdam, Zoukout in Singapore and Together Festival in Thailand. Rayel is a regular on the lineup at various ASOT stages around the world. Nightclub residencies have him performing onstage at superclubs including Marquee Nightclub & Dayclub in Las Vegas, Marquee and LAVO in New York, Ushuaïa Beach Club in Ibiza, Zouk in Singapore and Kuala Lumpur, Escape in Amsterdam and Ministry of Sound in London.

About Max Vangeli
For music producer, Max Vangeli, all the world's a stage as he ascends to ever greater career highs. Whether he's collaborating with Tiësto or performing live DJ sets at mega-festivals such as Electric Daisy Carnival in Las Vegas, Vangeli gracefully exceeds the expectations thrust upon him time and again. Vangeli's record label, NoFace Records, sits within the Armada Music family of labels and it has released works by Laidback Luke as well as by the younger producers Corey James and WILL K. Vangeli has remixed music by Calvin Harris, Major Lazer and Duke Dumont, as well as having recordings under Vangeli's own name.