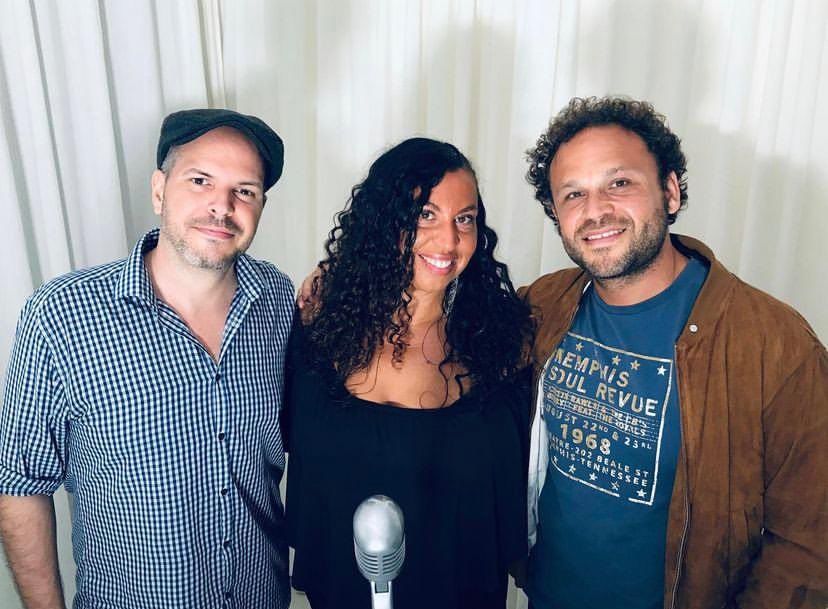 Heidi Vogel releases the "Enamoreme" Extended Rework on Imagenes Recordings
Following on from their original uptempo organic latin house fusion of "Enamoreme", Imagenes in house production lynchpins Juan Laya & Jorge Montiel keep up the pressure with an Extended Rework featuring the exceptional jazz singer Heidi Vogel.
A unique fusion of jazzy vibes, Afro,Latin, Balearica and Electronica, this 6 minute journey is a harmonious blend of uplifting Tropical vibes against a sunset soundtrack guided by the sultry vocal timbre of Heidi and the colourful trumpet phrasing of Eikel Venegas. Conveying a range of different emotions that encapsulates its wide spectrum of eclecticism "Enamoreme" further establishes Imagenes Recordings as the UK's leading UK latin-fusion imprint. With an Instrumental also included, it's the perfect track to enjoy at summer bars, rooftops, beach sessions, or for those special early morning moments.
As vocalist for the Cinematic Orchestra for over 15 years and the go-to vocalist for acts such as Thundercat, Soweto Kinch and Chick Corea, Heidi Vogel has long been a critics choice for her extraordinary voice and velvet tone. Respected and revered, Heidi is a frequent face on the London and LA jazz & soul scenes and has toured with Erykah Badu at Dubai's Chill Out Festival amongst numerous other appearances at North Sea Jazz Festival, Coachella, Gilles Peterson Worldwide and Blue Note Jazz Festival.
Fresh from their psychedelic jazz funk grooves of "The Journey", Imagenes Recordings continue their mission to create unique latin fusion sounds. Helmed by Juan Laya & Jorge Montiel, who are also the production dynamos being the Funky Magnetic and Los Charlys Orchestra releases. With the label winning accolades for its diverse releases including heavy hitters such as the Atjazz Remix of "Amazonas", Juan and Jorge weave their Venezuelan roots, mixed with disco, funk, jazz, soul and latin music, to make and release some of the most vibrant music coming out of London.
With over 130 releases on their Imagenes label over the last decade, their impressive musical catalogue includes projects and collabs with UK soul icon, Omar, the Andre Espeut Quintet, as well as their joint releases Boogie Magic and The Boogie Man. Building their reputation on classic cuts such as 'All Around The World', 'Everlasting Love' & 'Sunshine', Juan and Jorge's A List supporters include Radio 1's Pete Tong, BBC 6's Gilles Peterson, Louie Vega, Lakuti and BBC 6 Music's Craig Charles' as well as Jazz FM. Their latin-infused grooves can be found on best-selling compilations including 2020's 'Cafe Del Mar' edition, Defected Records, Expansions and Universal with esteemed producers John Morales, Dave Lee, Dimitri From Paris, Atjazz, Opolopo and Jose Padilla (RIP) delivering wonderful remixes.
One of London's most effusive champions of latin-infused music Jorge Montiel has just started a new DJ residency at The Maine in Mayfair bi-monthly on Saturdays and you can catch him at Saturday September 9th at Barrio, Brixton
Thursday 14th: Arcade, Battersea
Friday 15th: Park Row, Soho
Saturday 16th: The Maine in Mayfair
Sunday 17th: Cecconi's Soho
Thursday 21st: Puttyshack, Bank
Friday 22nd: Cecconi's Soho
Saturday 23rd: The Maine in Mayfair
Friday 29th: Park Row, Soho
Saturday 20th El Pastor, Soho
Credits:
Vocals: Heidi Vogel
Bass: Matheus Nova
Guitar: Gustavo Marques
Flute: Marcelo Andrade
Drums, Percussion and keys: Juan Laya
Produced by Juan Laya & Jorge Montiel
"Enamoreme" the Extended Rework & Instrumental from Heidi Vogel produced by Juan Laya & Jorge Montiel is out on Friday September 15th on Imagenes Recordings. Cat Nr: Imagenes143. For all info on Imagenes please contact Nicky Trax at [email protected] / 07951 128001
Imagenes: https://soundcloud.com/imagenes-co-uk
Instagram: www.instagram.com/imagenes_recordings/