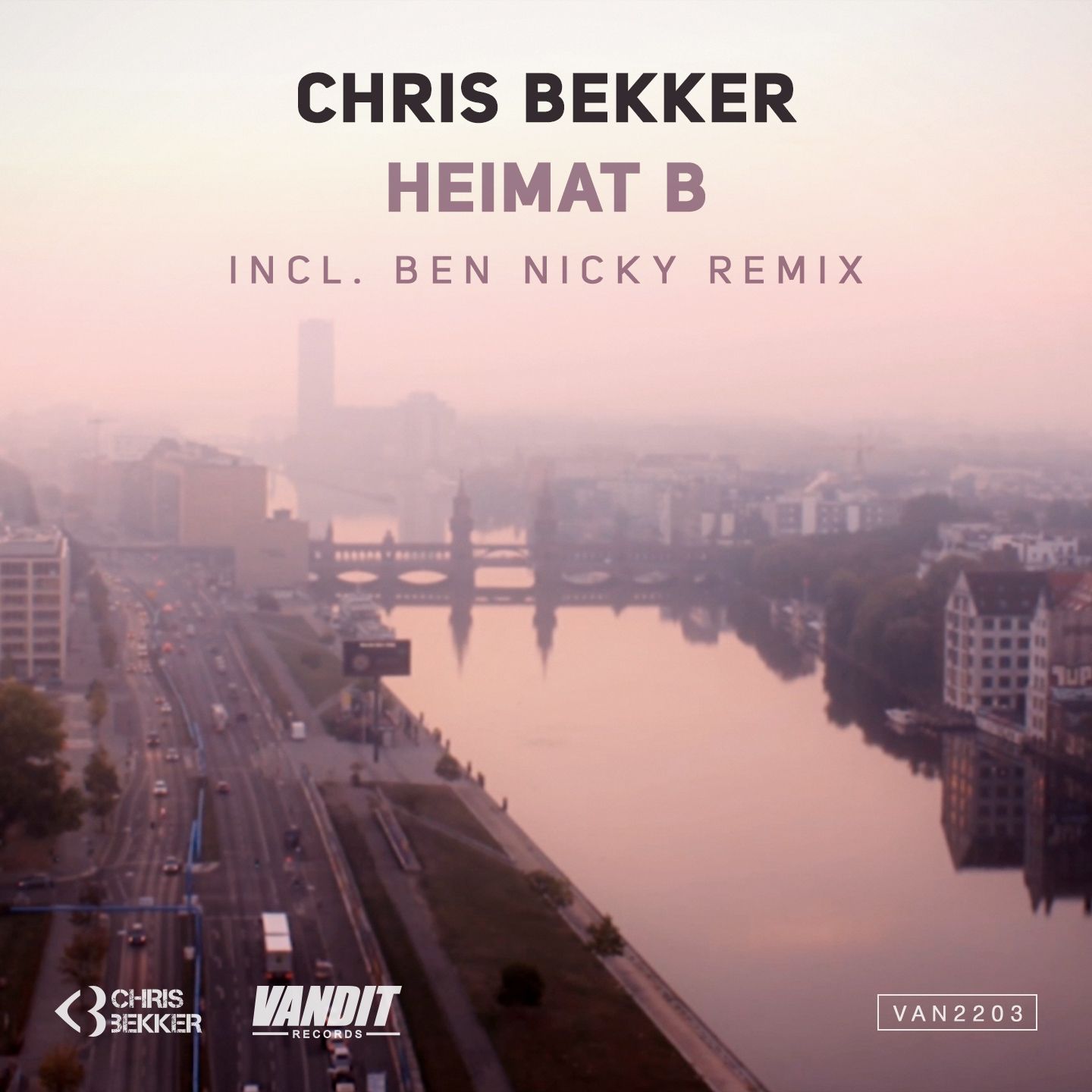 Chris Bekker incl Ben Nicky Remix - Heimat B
Over the course of the last 18 months, deep in the VANDIT Records' engine room, something big has been shaking… Through solo releases like 'Invader' & 'Animatic' and co-productions including 'Telling Tales' & 'Zoundz' (with Chris Montana and Paul Thomas), Chris Bekker's studio career has forged a path as quick as its been mighty.
The frontend of 2016 will see these two Berlin-based entities raise their sights again, through the release of Chris' debut long-player. The perfect bellwether for what to musically expect from it, 'Heimat B' (out today), is the first official single to be taken from its tracklist.
Standing just out of reach of established electronic music classifications, 'Heimat B' captivatingly lies in the nexus hinterland between house, trance and progressive. Flush with atmosphere, rich in imagination and thematically moody & cinematic in tone, it will grip your floor from start to finish, first bar till last.
Through one of his typically forceful reworks, fellow VANDIT quartermaster Ben Nicky puts 'Heimat B' squarely between his trance crosshairs. Pulling the trigger on a combusting mixture of hefty bass, meaty drums and pitch elevation, his interpretation is pure turbine trance for floor-hardy souls!
NB: Heimat (pronounced [ˈhaɪmat]), lest your curiosity was piqued, "is a German word with no English equivalent. It denotes the relationship of a human being toward a certain spatial social unit. The term forms a contrast to social alienation and usually carries positive connotations. It is often expressed with terms such as home or homeland." So now you know!
Tracklist:
01: Heimat B (Original Mix)
02: Heimat B (Ben Nicky Remix)
www.chrisbekker.com
www.facebook.com/chris.bekker
www.soundcloud.com/chrisbekker