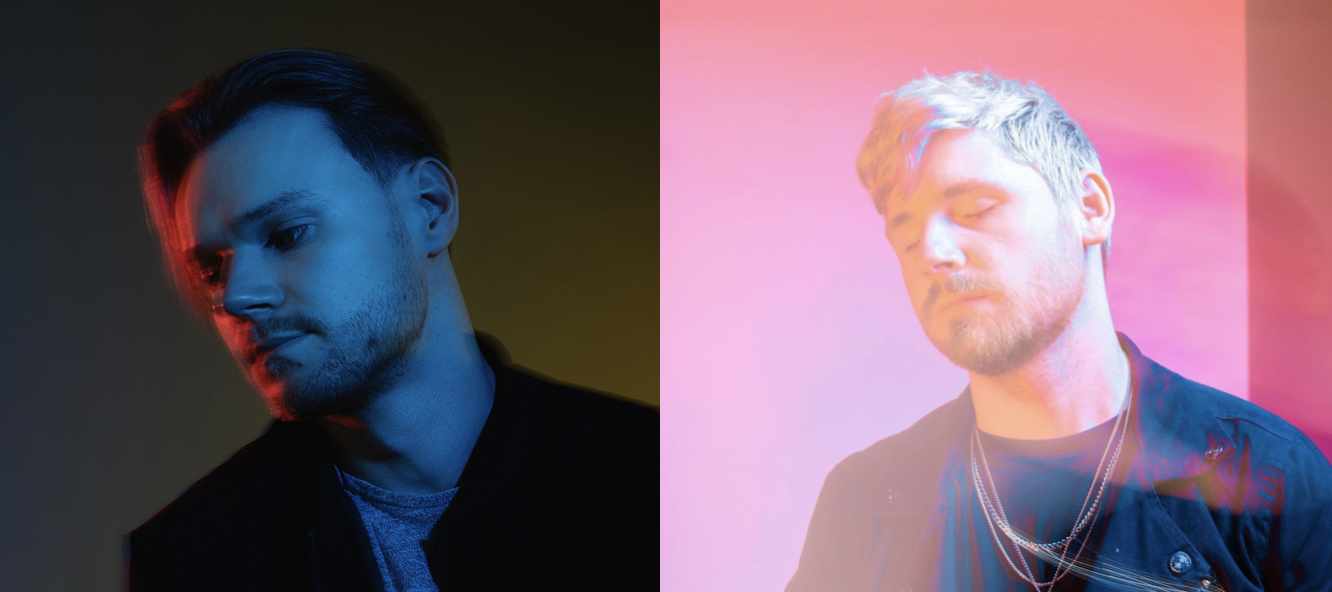 Hellove & Zack Gray Release 'Off The Edge' Music Video
Hellove and Zack Gray are back once again this month with a follow-up to hit single 'Off The Edge' in the form of its official music video. A highly-anticipated track, the song has garnered immense success since its release and has helped spread awareness in regard to modern-day issues surrounding mental health topics via its accompanying mental health campaign of the same name. The 4-part episodic endeavor takes the form of an official website (offtheedge.world) that is officially supported by the American Association of Suicidology. Both boasting uniquely creative sonic visions with each release, fans and listeners of Hellove and Zack Gray alike can now experience the visual aspect to this pertinently poignant release.
The atmospheric music video immediately begins with a melancholic ambiance, honing in on Zack Gray crouching in a dimly lit tunnelway while someone watches from afar. Contemplatively glancing into the distance, Gray flawlessly delivers his commanding vocal, and slowly begins to walk away toward the other end. Visions of personal relationships quickly begin flooding his memories, until he notices the person at the other end of the tunnel is himself. He continues to see flashbacks of him with family and friends, clearly struggling to cope with his mental state within each scenario. Attempting to come to terms with himself, the focus pivots and showcases him walking aimlessly through a forest. Just as he's about to fall off the edge, he is saved. The previous visions come flooding back, however now there is a positive, more lighthearted feel that highlights how he overcame his pressing internal conflict.
HELLOVE & ZACK GRAY 'OFF THE EDGE' OFFICIAL CAMPAIGN WEBSITE
ABOUT HELLOVE — Hellove is a producer hailing from Estonia who has been releasing his unique take on the genre of electronic dance music since 2020. Early collaborative tracks, such as 'Lie' featuring Trove and 'I Got You' featuring Gloria Kim, marked his first slew of singles, which eventually led him to the full-fledged 'Off The Edge' song and campaign with Zack Gray. Their joint effort has impressively gained over 36k combined streams across platforms, setting an exciting precedent as for what's to come with its official music video.
ABOUT ZACK GRAY — Zack Gray is an established talent who has been active in the electronic dance music landscape since 2017. Since, he's garnered over 30 million combined streams across platforms, and also draws in over 327k monthly listeners via Spotify. Over the years, he's released on renowned imprints the likes of Ophelia Records, Seeking Blue, and Lowly, in addition to his very-own 191 Collective. Recent hit singles worth noting include 'Hurt' with MitiS, in addition to 'Earn It' with Vanic and Fairlane.
With a significant number of people facing mental health issues in the world, the new music video to come from Hellove and Zack Gray perfectly depicts and visualizes the internal battles many face every single day, while adding a much-needed glimpse of hope.