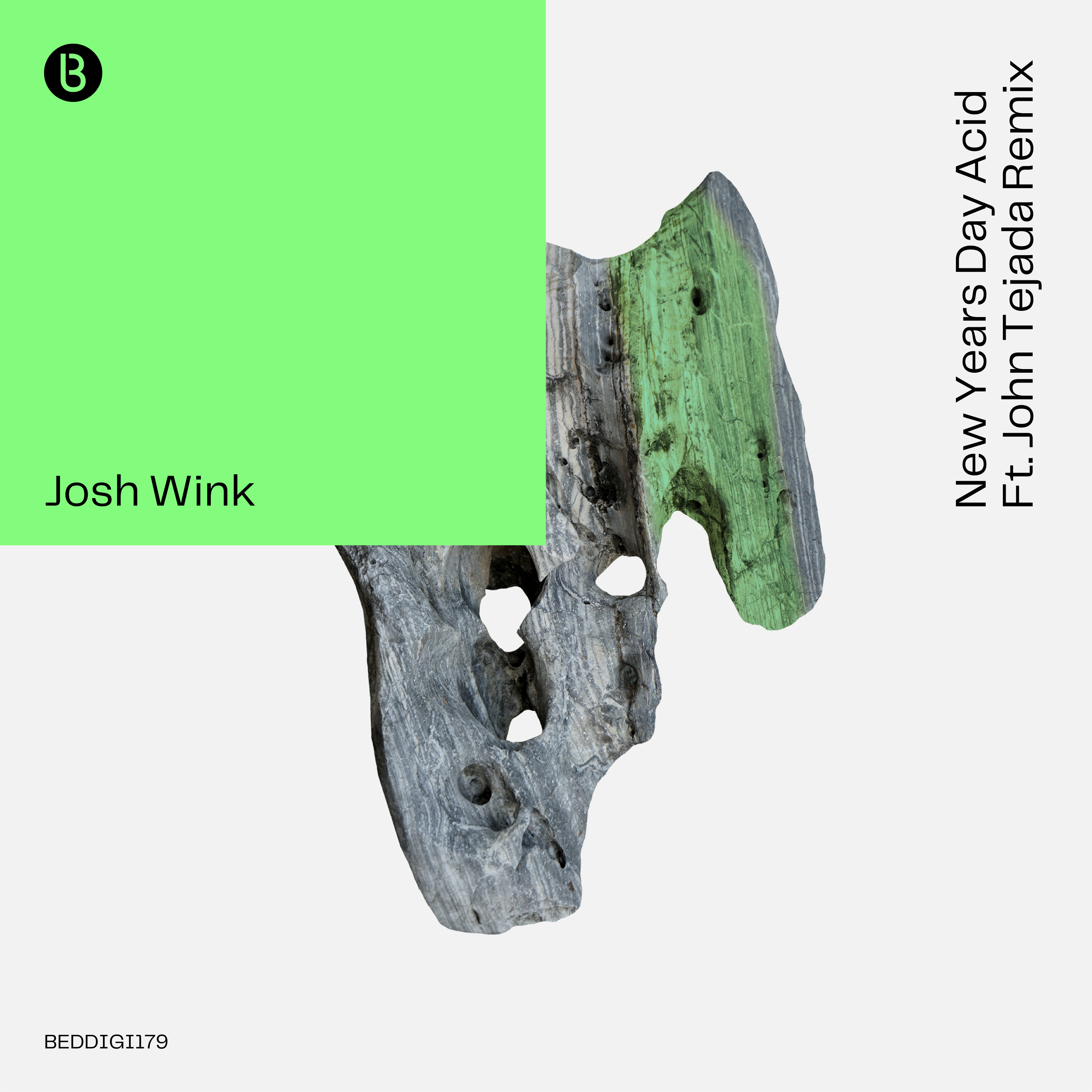 Josh Wink Unveils Original Mix Of Quattro II Standout 'New Years Day Acid'
On the heels of his contribution to UK native Miles Atmospheric's recent 3-track Calling You Out EP, prolific DJ/producer Josh Wink continues his Bedrock Records streak with "New Years Day Acid". Cited as one of the standouts from John Digweed's Quattro II compilation – released earlier this year – Wink's "New Year's Day Acid (Beatless Reprise)" is finally launching in its original form. In tandem with the new single, the release also features a deep, soulful remix courtesy of LA-based synth mastermind John Tejada. "New Years Day Acid" is available to purchase on 12" vinyl and to stream across all streaming platforms, including the Bedrock Bandcamp page.
Josh Wink is no stranger to Bedrock Records. He made an impressionable debut in 2002 with his "Size 9 Reinterpretation" of Tom Mangan's mammoth record "Chutney". Since then, he's been a staple in various Bedrock compilations, including Live In Slovenia, Bedrock XX, and Last Night At Output. Earlier this year, Digweed selected Wink's "New Year's Day Acid (Beatless Reprise)" for his 50-track Quattro II compilation album. On the track, Digweed said, "Josh is usually known for his mind-bending acid peak time wobblers, but this time Josh delivers a downtempo atmospheric acid wash of ambient blissed-out beats, a great vibe, and mood changer for the 'Quattro II' album" (via The Sun). Wink is now getting the full release treatment with the original mix for its beloved "beatless" counterpart."New Years Day Acid" is Wink at his finest. With his masterful acidic twinge at the forefront of the track and a groovy bassline at the rear, the hypnotizing cut makes for essential listening from the Philadelphia native. To round out the release, highly acclaimed studio wizard and producer John Tejada was recruited for remix duties. Tejada flips the track into a sizzling slice of deep house, perfect for the poolside.
ABOUT JOSH WINK — In 1990, Josh met up with a kindred spirit, fellow Philly jock, King Britt whose interests also include rap and acid jazz. Pooling their interests and blending their differences, the duo waxed E-culture's "Tribal Confusion" for respected New York based indie label, Strictly Rhythm. The record was a surprising commercial success and established both DJs as artists to watch on the global dance music scene.
After forming Ovum Recordings as an independent label in October 1994 with partner King Britt, Josh recorded the cult classic "Liquid Summer". He went on to release singles for a wide variety of revered European labels ranging from Belgium's R&S to England's XL. He also began remixing for Moby and others.
1995 was an especially good year for Josh. He scored 3 consecutive European smashes – all out of his modest 16-track bedroom studio – which unquestionably took dance music to a dizzying plateau. First came "Don't Laugh" – recorded as Winx and issued via Nervous Records – where Josh took a minimal techno beat and looped an incessant sample of a whacko laughing his head off. It was a stroke of sheer genius. The single broke down international language barriers and eventually sold more than 500,000 units.
Invitations to spin at prestigious nightspots all over the world have been pouring in since, but as his career has progressed, he has stayed true to his roots, never selling out and always maintaining his integrity, always coming home to his beloved Philadelphia.