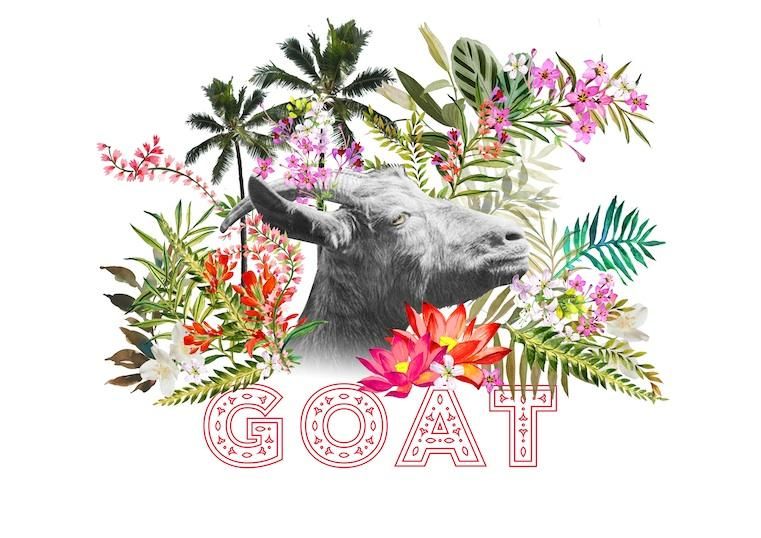 Hercules and Love Affair and BLOT added to new Goat Festival
The three-day boutique music and arts festival, GOAT, due to be held in Goa from January 27-29 will feature handpicked acts from all over the world and India, and from various soundscapes. The intimate festival that seeks to position itself at the confluence of contemporary and traditional, between East and West, will introduce and showcase a side of India rarely seen by international travellers and curate a multi-sensory, immersive experience unknown to many Indians.
Leading the second wave of announcements is Vienna-based dance music project, Hercules & Love Affair. Created by American DJ Andy Butler, the three-person act with the ever-revolving line-up makes music that is transcendent yet dancefloor-friendly.
Joining them in Ashwem will be Afriquoi, an African dance music outfit that fuses Congolese guitar and Gambian kora virtuosity with UK electronic sensibilities to create captivating, beautiful, dancefloor- friendly new music. Expect Afriquoi DJs to have nothing other than dancing on their agenda.
Also playing on the sands in Goa will be The Turbans, an international musical collective bringing together exciting music from traditional near-eastern and eastern-European styles and their own compositions, to create a modern and energetic performance with reverence for its ancient roots.
Representing India will be the country's favourite techno producer and DJ, BLOT!, reggae singer and activist Delhi Sultanate (BFR) who will be playing a vinyl set . They will be joining live electronica outfits Donn Bhat + Passenger Revelator, Sandunes, Aqua Dominatrix, Kumail and Madboy Mink, whose appearances at GOAT was announced earlier.
Acts announced earlier include music luminary Gilles Peterson, jazz musician Sarathy Korwar and his band, Secretsundaze founder James Priestley, Dope St Jude, a socially conscious rapper from Cape Town alongside New Zealand soul electronic five-piece act Sorceress, London-based Medlar, famous for his funk-infuse strain of house music and jazz-based duo Yussef Kamaal. Also making an appearance at the festival will be Henry Wu, a rising beatmaker on the London scene and one half of Yussef Kamal. Janus Rasmussen of the Icelandic duo Kiasmos will present a DJ set as will Berlin-based DJ and house producer Marquis Hawkes. Dutch group blessed with the sound of the Caribbean and tambu drums Kuenta I Tambu will invoke the sounds of the carnival, perfect for a festival in Goa.
The festival will feature two stages alongside three alternative performance spaces/DJ booths. After 10 pm, the festival will move to two night-time venues close to the festival grounds.