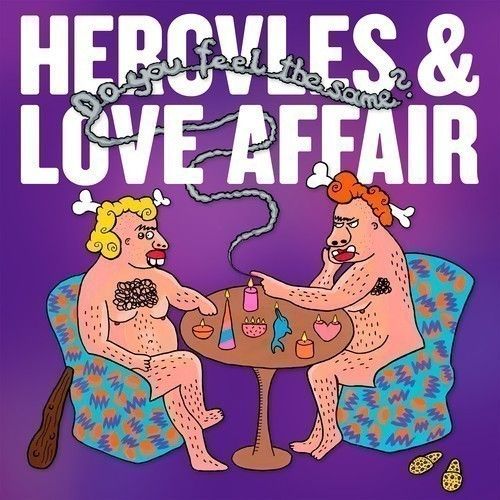 Hercules & Love Affair – Do You Feel The Same?
Defected Records proudly announces the signing of Hercules & Love Affair's acid-pop masterpiece 'Do You Feel The Same?', a single from their rapturously received third album, Feast Of The Broken Heart.
Hercules & Love Affair is a unique group in the spectrum of dance music. Conceived and led by Denver DJ and producer Andy Butler, they are front runners in live house music and have been responsible for a number of seminal records including 2008's 'Blind' (accompanied by a phenomenal remix from the late Frankie Knuckles) and 2011's 'My House'.

As live performers they are without equal, a musical force of nature with shimmering production and powerfully evocative vocal performances leading the way. Their sound has been pronounced as "house, dream-pop and disco all worked into a heady concoction" by Clash Magazine, with Butler's own vision of "909s, nasty bass-lines, stormy, bleary-eyed sounds" moving effortlessly from the stage to the dancefloor.

Every year produces its own catchy, sing-along anthem that everyone knows the words to, but few people know the name of: 'Do You Feel The Same?' is that record for 2014. It is a sublime record that deserves more attention throughout clubland and beyond.
"Having Defected pick up 'Do You Feel The Same?' is a really exciting thing to have happen" says Butler. "It is amazing to have the opportunity to work with Simon Dunmore, one of the biggest voices championing house music in the last ten years and Luke Solomon, who has been creatively inspiring me since I first heard his own work 20 years ago with Freaks".

"We are also amped to participate in Defected's new party Glitterbox, which I think will be the best party in Ibiza this summer. They've booked a bunch of my heroes and friends like David Morales, Kenny Dope, Horse Meat Disco, FCL, so you can be sure we are going to bring a blazing show!"

A re-energised Club Mix of 'Do You Feel The Same?' will be released soon via Defected, with further remixes due out in the Autumn.
Hercules & Love Affair will play live at Defected's Glitterbox party at Booom Ibiza on the 26 July and 16 August – full info and tickets here: http://www.glitterboxibiza.com/events