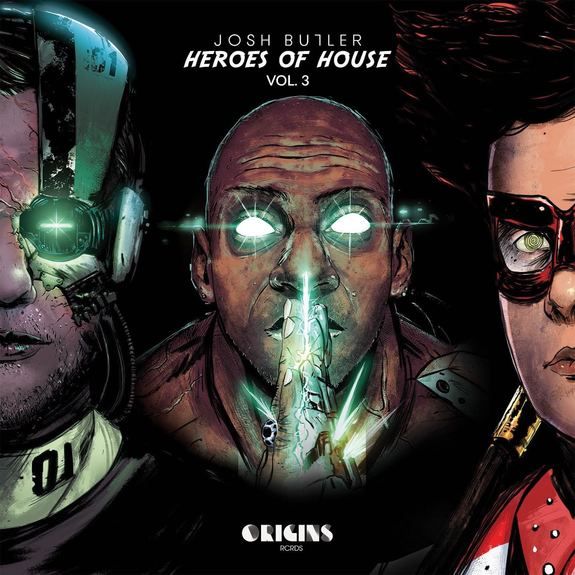 Josh Butler - Heroes of House vol. 3
UK house DJ and producer Josh Butler is back yet again with the third and final instalment of his 'Heroes of House' series. For this episode, Josh has teamed up with long time friend Bontan, a pairing which is collectively responsible for one of Beatport's best-selling tracks of all time – 'Got a Feeling.' Also on the EP is Josh's 'Origins' remix of Chicago house legend Robert Owens' classic No.1 Dance Hit 'I'll Be Your Friend.' The EP is out now on Josh's label ORIGINS RCRDS.

Remixing a legendary Chicago house track like Robert Owens' 'I'll Be Your Friend' is no mean feat. Yet, Josh's 'Origins Mix' manages to successfully take the David Morales-produced 1992 classic into new, deeper and darker territory. Focusing on the iconic vocal track and filtering Satoshi Tomiie's original keys, Josh's mix suddenly bursts into one of his trademark grooves, an updated, minimal take on the original bass line. Built for the club, the track moves into a dynamic section with luscious pads and urgent chord stabs that ramp up the energy.

Josh's collaboration with Bontan 'Call You Back' is a sub bass heavy roller, punctuated by a simple but effective vocal refrain. Synth stabs and airtight percussion push the track through the motions, with hi-hats cutting through the mix as the rides create an unrelenting drive.

Over the course of three volumes Josh's Origins project saw him collaborate with house legends and heroes Todd Terry, Marshall Jefferson, Santé, Darius Syrossian and Bontan and has enabled him to remix Robert Owens. Davi Comodo's comic book style artwork has given each collaborator a unique character over the series, bringing the project together and demonstrating both the individuality and the togetherness of the music. Stay tuned to Josh's socials below for all ORIGINS RCRDS news.