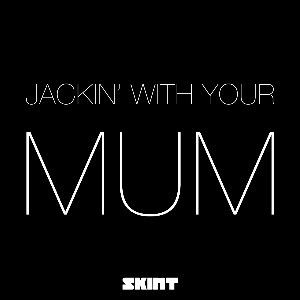 Hervé & Trevor Loveys – Jackin' With Your Mum
Bass music stalwart and influential producer Hervé (aka Joshua Harvey) makes a huge return in the shape of a brand new collaboration with Trevor Loveys. 'Jackin' With Your Mum' is released on March 15th via the legendary Brighton-based imprint Skint Records.
With its slinky, staggered house beats and bouncy bass-line, Hervé and Trevor Loveys have created a behemoth of a track, set to absolutely smash club sound systems everywhere. Infectious vocal loops overlay driving beats and bouncing low-end, adding attitude and style and ensuring that 'Jackin' With Your Mum' will become a bona-fide banger.
London based producer Hervé needs no introduction. The Cheap Thrills label boss has become one of the most respected players in the game thanks to his various projects such as The Count and Sinden, not to mention collaborations with industry heavyweights such as Armand Van Helden and Fatboy Slim. Combining his skills with deep house pioneer and Retrospective Records co-owner Trevor Loveys, the duo have created an underground dance anthem that is set to storm the charts and explode into popular consciousness.