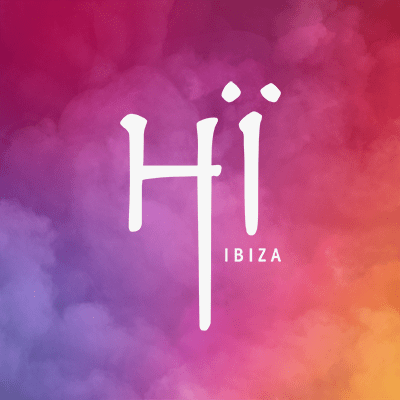 Hï Ibiza & Glitterbox Unveil The Ultimate Record Collection
The ultimate record collection as chosen by Glitterbox DJs to be auctioned for charity with all proceeds going to the Ibiza Preservation Fund
Ibiza's newest super-club Hï Ibiza has joined forces with Friday night residency Glitterbox, to curate the ultimate record collection which will be auctioned for charity at the end of the season. All the proceeds from the auction will go to the Ibiza Preservation Fund, which supports and partners with local, grass-roots and international organisations to preserve Ibiza and Formentera's land, sea and unique cultural and environmental heritage.
The records have been chosen as either hugely influential tracks by the DJs performing at Glitterbox, or are some of the biggest tunes made by the headliners from years gone by which will be signed by each DJ.
The collection includes seminal tracks such as "Where Love Lives" by Alison Limerick (David Morales)"The Word is Love" by Voices of Life (Luke Solomun) "Another Chance" By Roger Sanchez (Roger Sanchez) "Can You Feel It" by The Jacksons (Aeroplane) "Groovin You" by Harvey Mason (Simon Dunmore) & many more.
The collection will be auctioned to the highest bidder once Ibiza's 2017 season closes, with all money going to charity.
For more information please visit: www.hiibiza.com/en/ultimate-record-collection
Glitterbox takes place every Friday night at Hï Ibiza. Tickets from €45 available at www.hiibiza.com
About The Ibiza Preservation Fund
The Ibiza Preservation Fund works to protect Ibiza and Formentera's environment and natural beauty. From campaigns to save water and stop oil drilling in the Mediterranean Sea, to projects that protect our Posidonia meadows, save our seahorses and preserve our almond trees. By raising money from people who care about the islands' future, the fund supports and partners with local, grass-roots and international organisations to preserve our land and sea and unique cultural and environmental heritage.http://www.ibizapreservationfund.org
About Hï Ibiza
Hï Ibiza unites the highest standards of music and entertainment, bringing world-class music experiences to a club designed with the dancer in mind. This state of the art club will showcase the most exciting names in electronic music throughout the summer, from the biggest stars in the scene to the leading lights of the underground, continuing the island's legacy as the party capital of the world.https://www.hiibiza.com
About Glitterbox
Every Friday from 9 June to 29 September (except 4 August), Glitterbox will transform Hï Ibiza with state-of-the-art production, their biggest line-ups to date, and the now infamous Glitterbox dance crews out in force. These weekly extravaganzas will feature an expertly crafted blend of contemporary, obscure and sought-after disco and house collectables, alongside anthems and classics. http://glitterboxibiza.com