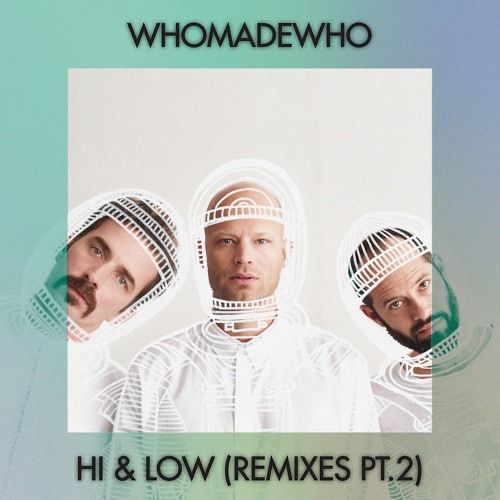 WhoMadeWho - Hi & Low (Remixes Pt 2)
WhoMadeWho's sensational track 'Hi & Low' has already had a couple rounds of remixes, but it's so good we thought we'd give it another go. This time we called on the fans via WAVO for their thoughts, as well as passing it over to our friends T.M.A. and Maook.
First up is the boys of T.M.A., Patrick, Steven and Max, who spin their trademark sunshine-house sound into gold. Warm tones, a solid percussion and beautiful pads make this remix a treat to listen to. Next is Maook who turns up the heat a bit and delivers an electronic hustle worthy of the late night dancefloor.
Synths abound, rhythmic and dirty give the track a gritty feel. Next is the remix winner Macropsia, who's almost disco-y remix puts a smile on our faces with its feel-good vibe and undeniable dance-ability. Lastly we've got the original on board for you as well, so be sure to pick up the bundle for the full experience.
Release Date: December, 16th 2016