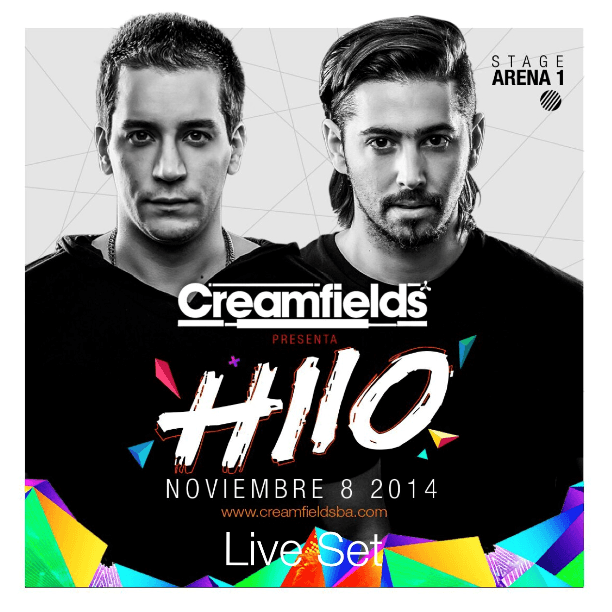 HIIO RELEASES LIVE SET FROM CREAMFIELDS BUENOS AIRES
This past weekend HIIO rocked the stage at one of dance music's most reputable events, Creamfields in Buenoes Aries. The South American duo, Ortzy and Nico, were ecstatic to be apart of the festival this year as they took on Stage Arena 1 with a strong sense of pride in their South American roots.
The stage was lit up with electrifying visuals, explosive pyros, and fireworks that filled the skies with colour, as HIIO took reigns of the crowd and the decks. The anticipation grew leading up to their set, and the duo delivered all that was expected and more to a crowd of 60,00 people.
They started their set off with a high energy electro hit "The Top" by Sevag which got the crowd ready for what was to come in this next hour. Throughout the set, they featured artists such as Deadmau5, Lazy Rich, Deorro vs. Alesso vs. Jay Karama, Matisse & Sadko to name a few, along with a number of original hits from HIIO themselves.
Still on a high from the overwhelming excitement they endured this weekend, HIIO have polished off a live recording of their set and have posted it to their Soundcloud for friends and fans to enjoy.