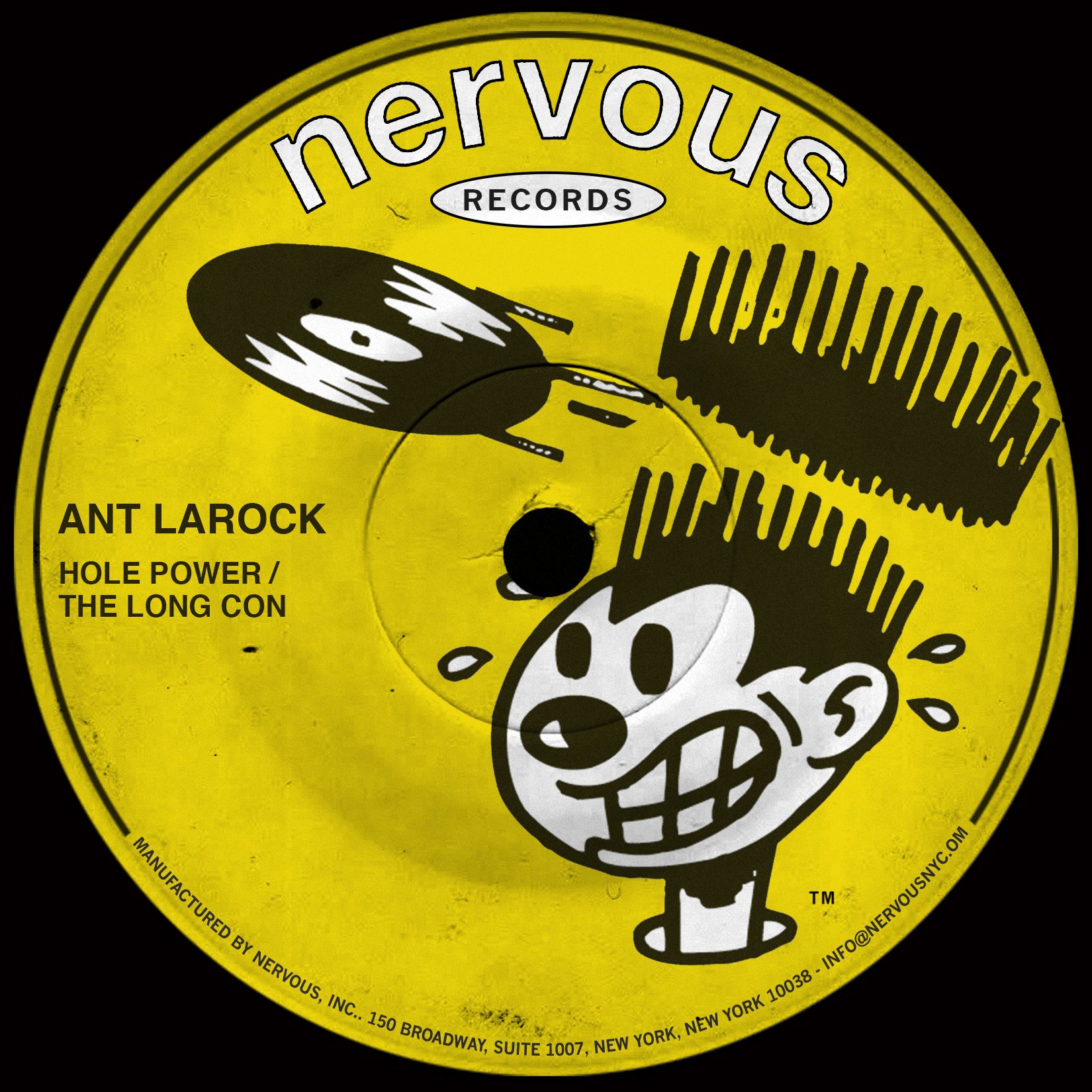 Ant LaRock - Hole Power / The Long Con EP
After carving out his own path into the Nervous Records catalogue early in 2016, Ant LaRock comes back stronger with a more direct hit to dance floors.
"Hole Power" echoes with a sermon of soulful praise for House before dropping into pure upper lip twisting bass. "The Long Con" shoots right from the hip as Ant worked a classic feel around a kick drum that hits you in the heart.
Ant LaRock's first single was picked up by Todd Terry's InHouse Records, propelling him amongst House royalty. After several releases, 2015 brought major label remixes for the likes of Giorgio Moroder's pairing with Kyle Minogue on "Right Here Right Now" and future pop icon Petite Meller's "Babylove". Ant's contributions helped both singles land heavily on Billboard Dance charts as on dance floors. Later that year Ant produced a dirty floor-stomper for Charlotte Devaney's collaboration with Snoop Dogg on Virgin/EMI. An April 2015 collaboration with his mentor, Todd "the God" himself, welcomed the Ministry of Sound release of "Back Around" followed by the subsequent remix EP on Inhouse. He quickly follows up in 2016 with EP's releasing on InHouse, Brobot, Drop Ready and on Nervous Records.
Constantly innovating, bending genres and refining, Ant LaRock demands attention.
Tracklisting
A) ​ ​ Hole Power
B) The Long Con
Check:
https://twitter.com/AntLaRock
https://soundcloud.com/antlarock
https://www.facebook.com/AntLaRock
https://www.instagram.com/antlarock/
https://www.beatport.com/artist/ant-larock/405820
http://www.traxsource.com/artist/181591/ant-larock