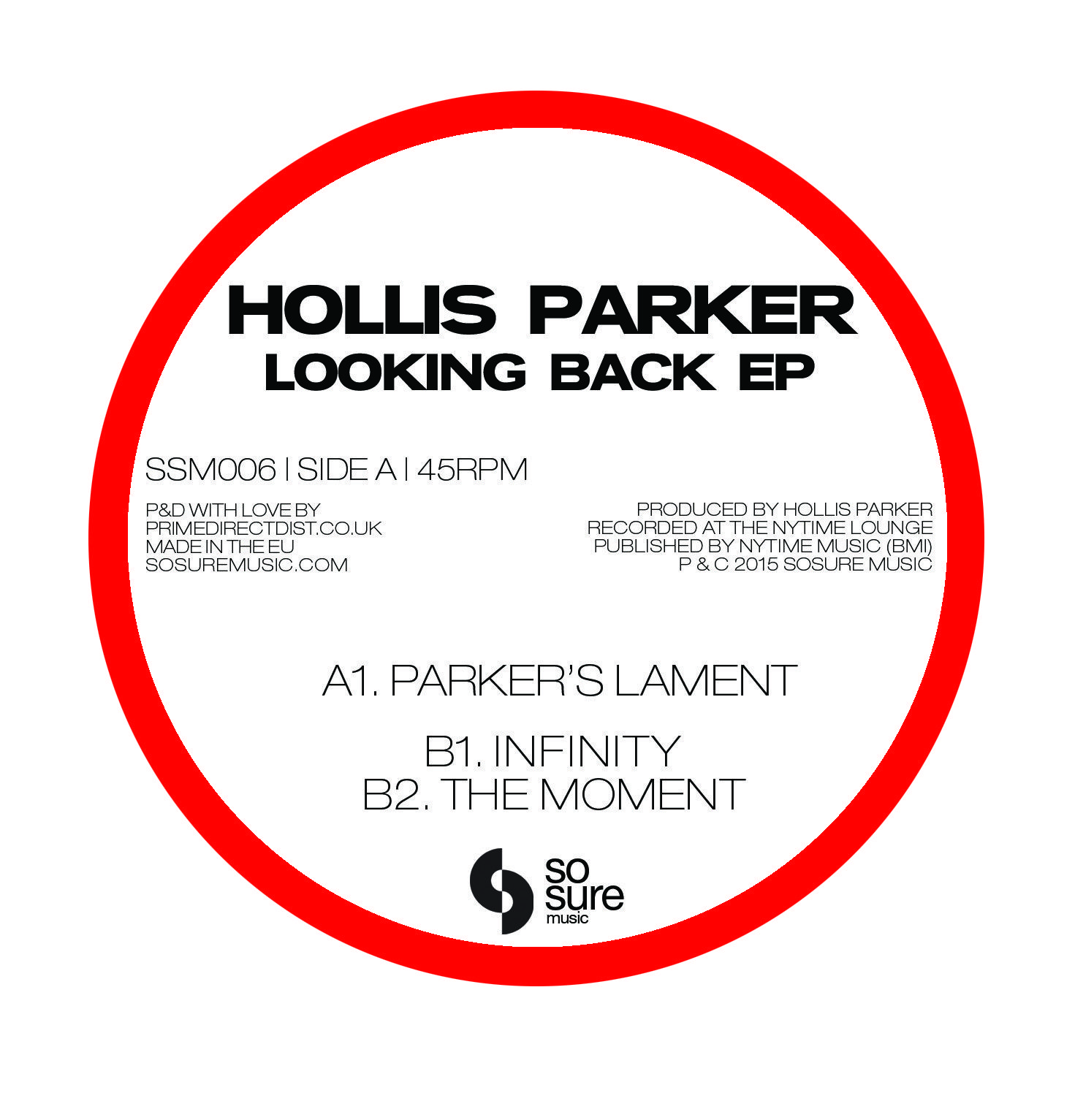 Hollis Parker – Looking Back EP
Hollis Parker returns to the SoSure Music imprint this April with the 'Looking Back' EP, comprising three original cuts from the New Yorker.
London based Hollis Parker kick started the SoSure Music imprint last year with 'The Tunnel' EP which saw support from the likes of KiNK, Iron Curtis, DJ Sneak, Larry Heard and Charles Webster, testament to the striking authentic house sound embodied in his productions.
Here we see Parker push on with his follow up release, kicking things off with 'Parker's Lament', which very much retains the smooth, jazz-tinged sound that garnered the initial support. Hollis layers up entrancing string sounds, meandering horn sounds and soulful vocal lines alongside an infectious rhythmic swing to create a charming opening number.
The B-Side opens with 'Infinity' (featured on his Beyond The Infinite – Mixed by Hollis Parker for ADE mixtape, see footer) which again lays its focus on sweeping horn licks and fluttering Rhodes samples sat alongside a stab led bass hook and dusty drums, while 'The Moment' veers the style into a classic disco house aesthetic with filtered Wurlitzer licks and chanting vocal murmurs.
Hollis Parker's 'Looking Back' EP is out on SoSure Music April 2015.