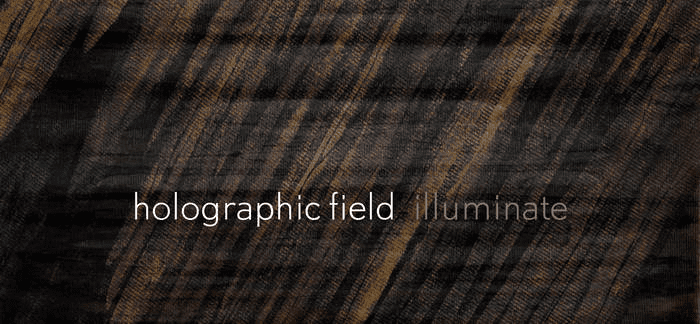 Holographic Field releases second album 'Illuminate'
After much time and work, Holographic Field is ready with his second album Illuminate. Iluminate is a logical development from his 2015 debut album Window Gazer, and this time around he has indulge in his creative musical space and widen his musical spectrum.
On this occasion, the experiment and the nuances are more present in the foreground and the influence of club music moves somewhat into the background. Organic sound material like: field recordings, piano, glockenspiel, and sampler instruments, in combination with electronic processing and synths, orchestral and melodic elements, allow for imaginative sound worlds to emerge. Worlds which represent and illuminate different inner states and processes.
The focus lies on the intuitive feeling and in the course, on many small stories, which loosely combine to a whole.The relationship between emotion and identity is a question in space, a structure of different and sometimes contradictory moods, between unity and inner conflict.
On the basis of these moods, an audiovisual concept is to emerge in which the listeners/viewers immerse themselves in an abstract, psychological and emotional landscape. Thus each piece represents a microcosmos, which is to be expanded by a visual experience component.
The title track and first single, ILLUMINATE, is a warm and deeply ambient track, that envelopes you within its muffled slow beats and joyous melodies – bringing you to a higher plane. Falling into a different space on the spectrum, is HUM with a slow build of soft whispering tunes and a low ecstatic climax. SUNDAY explores deeper and darker moods, with at europhic touch.
Illuminate is a collection of the experimental, electronic, instrumental and ambient music spheres. A creation of dreamy natural landscapes, crossing cast oceans and the cosmos, diving into the deepest caves and reaching the highest peaks, and exploring different dimensions of moods and feelings.