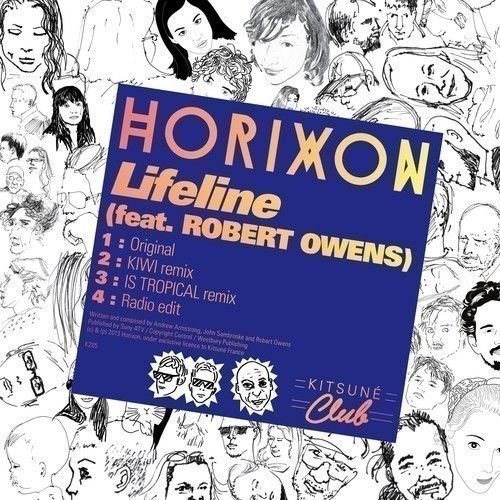 Horixon feat. Robert Owens – Brighter Day
Horixon are London based outfit Andrew Armstrong and Joe Sambrooke. Having known each other for years, they've only recently decided to start producing music together with the intentions of "having fun", without any real expectation, and not knowing what the results were going to sound like. Mixing together their experiences has resulted in a fresh sounding club-vocal project, with strong songs, and interesting production, referencing 90´s R&B, classic house, a touch of garage, wrapped in beautiful atmospherics.
The first few tracks needed a vocal, so they asked house vocalist legend Robert Owens and the enigmatic Jacques Teal to do the honours. The fit with Robert Owens on 'Brighter Day' was perfect, updating his delivery to something modern, as well as keeping it classic and referencing strongly the sound of early house. Same goes for 'Great Things': perfect match with the introspective vocals of Jacques Teal. The track is dreamy and melancholic, simply beautiful.
We invited Locked Groove to remix 'Brighter Day'. Recent years have seen the landscape of techno and house change considerably. Locked Groove is such a talent who emerged from these developments. Scuba himself signed him to Hotflush for his debut release and his remix of Duke Dumont's 'The Giver' on Turbo received praise from respected names in the industry. More recently we've seen him broadening his sound on labels such as Permanent Vacation and John Talabot's Hivern Discs released his long awaited remix of 'It's All over' by Pional. The remix he did of 'Brighter Day' is pure magic and a perfect soundtrack to a never-ending night out in Berlin.
'Great Things' will be one of the many standout tracks on The Green Collection, forthcoming on Eskimo.