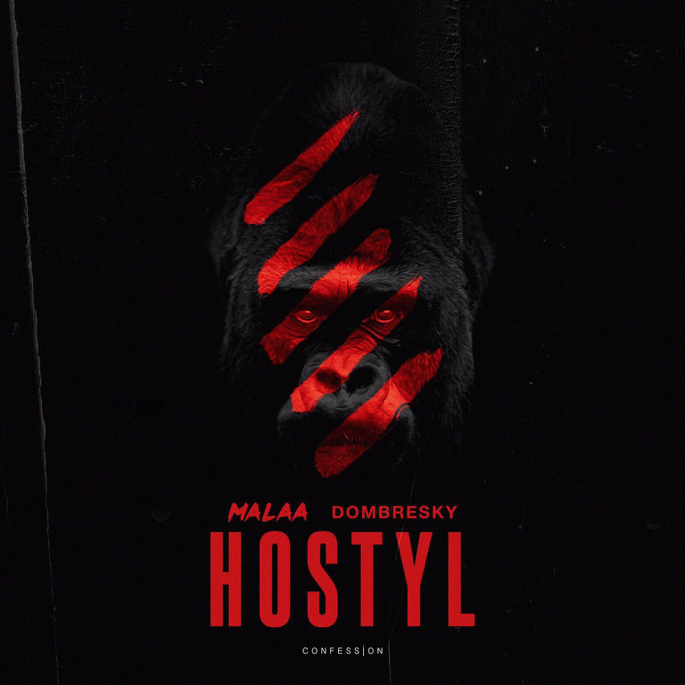 MALAA x Dombresky - Hostyl
Having both released massive tracks on Tchami's Confession label independently, house heavyweights Malaa and Dombresky join forces for the first time to deliver the dark, deep and melodic bass-house track 'HOSTYL'.
LISTEN: MALAA & DOMBRESKY – 'HOSTYL'
Dombresky is no stranger to Confession, with his label debut in 2015 with 'Wait' and tying off 2016 with a massively successful release of 'Utopia'. Meanwhile, Malaa has released on Confession since its' conception, with his Spring release of the 'Illegal Mixtape' shaping the sound of both Confession as a whole while refining his own sound as a house producer.
Incorporating both of their signature styles, 'HOSTYL' blends both Malaa's tech-house and minimal elements utilized as of late with Dombresky's hard hitting, dark bass-house swings and chops. Commencing with a hypnotic lead, melodic build up then breaking down to dark swinging chops, 'HOSTYL' incorporates the signature Confession house sound with G-House and Bass house elements coined by both producers. The two artists signature styles are both explored, challenged and complimented in this track, coming out triumphantly as a synchronized, dark, high impact track to tie off a successful summer season for both Malaa and Dombresky.